Loudon County Car Crash Leaves Several Injured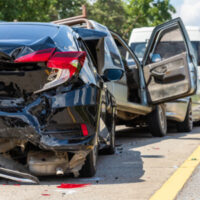 Greenback, TN (October 25, 2020) The Loudon County Sheriff's Office responded to a car crash in Greenback on October 25th. Multiple injuries were reported as a result of the accident, which occurred on State Route 444 shortly before US Highway 321. The Loudon County Sheriff's Office requested that motorists temporarily avoid the area while crews worked on cleaning up the scene. Additional details about the accident including what caused it are still pending investigation.
So far in 2020, Tennessee's Loudon County has seen 519 car crashes including 403 involving property damage only, 112 accidents involving injuries, and 4 crashes involving fatalities. Vehicles on Tennessee's roads collide in various ways. Angle accidents are one of the most common types of collision and occur when one vehicle strikes another vehicle at an angle between 90 and 180 degrees. Rear-end collisions also represent a large number of injury-causing collisions. One-car collisions with fixed objects like trees and signs also represent a large number of deadly accidents in Tennessee. Just because one driver was involved in the accident, however, does not mean that another party does not end up assuming all or part of the responsibility for a crash. Some stationary object accidents occur because one driver forces another off the road to avoid a collision.
Speak with an Experienced Tennessee Car Crash Attorney                 
If you or a loved one has been involved in a Tennessee car crash, you should not hesitate to speak with a knowledgeable lawyer who will remain committed to fighting for the results you deserve. Contact Fox, Farley, Willis & Burnette today to schedule a free case evaluation.
Note: This post was written based on available resources, news stories, and online reports about this incident. As is often the case with fast breaking news, there is always the risk that some details are still being shared and uncovered. Please contact us if you notice any information that should be changed or added. Thanks!