Liability For Injuries To Student Athletes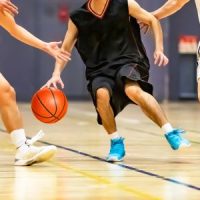 If your child is an athlete, you can expect injuries to be part of participating in scholastic sports. Certainly, injuries are a risk of any type of sport, and schools are not liable just because your child was injured participating in a sport. However, there are times when they could be held responsible.
Is the School Liable for an Athlete's Injuries?
Although schools can't ensure your child's safety when playing a sport, there are times when a school's policies and procedures, or the way that they react to an accident are so deficient that they can lead to liability for the school.
How do you know if your child's injuries are because of the negligence of the school, or whether the injury was just an unavoidable consequence of the sport? One way is to ask whether the injury is a natural, unavoidable consequence of an injury. A football player who suffers a broken bone, or a basketball player who twists an ankle, are likely just victims of the natural process of playing sports.
Maintaining Property and Premises
But there are other examples of school negligence when the school can be held responsible for school athletes' injuries. One notable example is a high school girl's basketball player who was impaled on a piece of wood jutting out from the basketball floor.
This is one way that schools can be liable for athlete injuries: maintaining fields and floors, to make sure they are safe, clean, and free from unnecessary obstacles that can harm student athletes. The same can be said for protective equipment like helmets or pads; if they are defective, the school can be held liable for the injuries caused by the poorly maintained equipment.
Concussions and Heat
Concussions are a major concern for young athletes. While schools often can't prevent an athlete from getting a concussion, they can do things to ensure that the concussion is not made worse. That includes notifying parents, and keeping the child out of future athletic activities, until the athlete is cleared by a doctor.
Many athletes are injured by the weather or the elements, unnecessarily. Coaches should be schooled in managing excess heat, to avoid heat stroke, and schools need to ensure that kids are not playing outside when the weather is unsafe, such as when floors or surfaces are wet and slippery, or when lightning is in the area (which is quite common in thunderstorm-heavy Florida).
After an Injury
Even if a school can't prevent an accident, how did the school react to an injury? Schools should have medical personnel or EMTs or other medical staff on campus during athletic sports, especially for high contact sports.
Reasonable care also dictates that defibrillators and other resuscitation devices not only be present, but that staff that are trained to use it are on staff at athletic competitions as well.
Do you think a school may be responsible for an injury to your child? Call the Clinton personal injury lawyers at Fox Farley Willis & Burnette, PLLC, today.
Sources:
avive.life/industry-guides/aed-school/aed-school-law/
acc.org/about-acc/press-releases/2017/03/27/12/58/requirements-for-aeds-in-us-schools-need-improvement