Lawsuits Mounting Against E-Cigarettes and Juul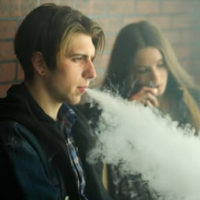 E-cigarettes have gained popularity in recent years with people looking for a "safe" alternative to traditional tobacco cigarettes. According to a recent report in Forbes, the U.S. e-cigarette market is currently worth an estimated $38 billion. But there are mounting concerns about the actual safety of these devices, and in particular their impact on minors.
Forbes noted a federal judge in Maryland recently chastised the U.S. Food and Drug Administration (FDA) for allowing e-cigarette manufacturers to sell their devices without regulatory approval. Former FDA Commissioner Scott Gottlieb initially said e-cigarette companies would have to submit applications for formal approval by 2022. That deadline was cut to just 10 months, however, due to the pending litigation in Maryland.
Lawsuit: 15-Year-Old Girl Became Addicted to Juul's Nicotine Products
Throughout the country, people have filed lawsuits against Juul Labs, one of the principal manufacturers of e-cigarettes. Many of these cases involve minors who allegedly became addicting to "Juuling."
One such lawsuit is a proposed class action filed with a Florida federal court this past April. The lead plaintiffs are a couple who allege their daughter "is only 15 years old and yet she is addicted to Juul." The parents accuse Juul of "[m]imicking big tobacco's past practices" in targeting children in an effort to "recruit replacement smokers for financial gain."
The lawsuit alleges the plaintiffs' daughter–identified in court documents as "A.N."–started purchasing Juul e-cigarettes when she was 14, "unaware" of the fact the devices contained nicotine. As a result of using the Juul cigarettes, the parents allege A.N. has "experienced seizures" and "unintentionally" swallowed the liquid nicotine that is used with the devices. For their part, the parents said they did not know what Juul was at first, mistaking the e-cigarettes for a USB drive.
The lawsuit goes on to cite figures from the U.S. Centers for Disease Control and Prevention, which have found that "about 4.9 million middle and high school students were current users of a tobacco product in 2018," representing a significant increase over previous years. The lawsuit points to e-cigarettes as the key factor in this increase. Indeed, the FDA itself has characterized "teen vaping" as an "epidemic."
The lawsuit seeks class certification on behalf of all persons who have purchased Juul products, and all those who are legal guardians of minors who have made such purchases. The plaintiffs' complaint specifically accuses Juul of racketeering, fraud, strict product liability, negligence, unjust enrichment, and violation of Florida laws governing unfair and deceptive trade practices. It seeks unspecified compensatory and punitive damages.
Speak with a Tennessee Dangerous Drugs Attorney Today
The legal system is only just starting to deal with the consequences of the e-cigarette epidemic. If your child has fallen prey to Juul or other forms of vaping, it is important to seek out competent legal advice from a qualified Knoxville dangerous drugs lawyer. Contact the offices of Fox, Farley, Willis & Burnette, today to schedule a free initial consultation with a member of our team.
Sources:
forbes.com/sites/kenrickcai/2019/07/16/juul-rivals-10-month-deadline-fda-application-battle-to-sell-e-cigarettes/
tobacco.ucsf.edu/sites/tobacco.ucsf.edu/files/wysiwyg/Juul%20lawsuit%20-%20Florida%20April%202019.pdf
https://www.foxandfarleylaw.com/supreme-court-gives-merck-procedural-victory-in-fosamax-litigation/