Law Enforcement Responds to Highway 127 Accident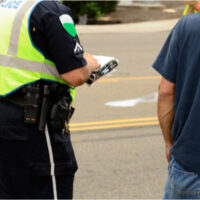 Cumberland County, TN (October 20, 2020) The Tennessee Highway Patrol on the morning of October 20th responded to a car crash on Highway 127 North at Bowman Bend. Law enforcement reports that the accident occurred when the driver of a Kia crossed over the highway and was struck by an oncoming Saab. A passenger in the Kia as well as the Saab's driver were injured in the collision. The Kia's driver was later cited for failure to yield. Two additional passengers in the Kia were not injured in the collision. Additional details about the accident including what caused the Kia's driver to cross over the highway are still uncertain.
Failure to yield has been cited by the National Highway Traffic Safety Administration as the fourth most common driver behavior that results in deadly accidents. In 2018, failure to yield the right of way resulted in 3,579 deadly car crashes in the United States. Motorists fail to yield for various reasons, but some of the most common causes of these accidents include driver intoxication, distracted driving, improperly maintained motor vehicles, and inexperienced drivers.
Contact an Experienced Car Crash Attorney                 
If you or a loved one has been injured in a car accident caused by someone else, you can suddenly find yourself overwhelmed and uncertain about how to proceed. One of the best steps that you can take in such a situation is to speak with a knowledgeable lawyer. Contact Fox, Farley, Willis & Burnette today to schedule a free case evaluation.
Note: This post was written based on available resources, news stories, and online reports about this incident. As is often the case with fast breaking news, there is always the risk that some details are still being shared and uncovered. Please contact us if you notice any information that should be changed or added. Thanks!