Law Enforcement Involved in Knoxville Crash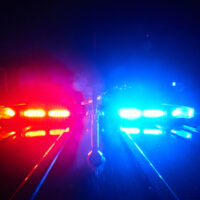 Knoxville, TN (January 16, 2021) The Knoxville Police Department confirmed that a police vehicle was involved in a crash on the night of January 16h. The Knoxville Police Department reports that at the time of the accident an officer was responding to a call on Sutherland Avenue. The officer was involved in a crash with a vehicle at the intersection of Middlebrook Pike and Liberty Street. The officer who was involved in the accident was taken to the University of Tennessee Medical Center. The other people who were in the vehicle at the time of the crash refused medical treatment. Additional details about how the accident occurred are still pending.
A 2017 report compiled by the Bureau of Justice Statistics found that 351 individuals died due to pursuit-related crashes in 2012. Between 1996 to 2015, the Bureau also found that deadly crashes in police pursuits resulted in more than 7,000 deaths. The agency found that in a 20-year period, approximately one pursuit-related death occurred each day. The amount of property damage caused by police chases is even greater. 
Speak with an Experienced Tennessee Car Crash Attorney Today
If you or a loved one has been injured in a motor vehicle crash involving a police vehicle, you can suddenly find yourself facing serious complications ranging from large medical bills to lost wages. As a result, if you find yourself facing such a situation, you should not hesitate to speak with an experienced personal injury lawyer. Contact Fox, Farley, Willis & Burnette today to schedule a free case evaluation.
Note: This post was written based on available resources, news stories, and online reports about this incident. As is often the case with fast breaking news, there is always the risk that some details are still being shared and uncovered. Please contact us if you notice any information that should be changed or added. Thanks!