Law Enforcement Identifies Driver in Deadly Roane County Crash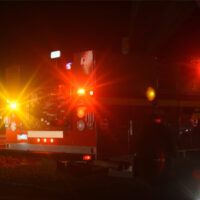 Roane County, TN (January 11, 2021)  The Tennessee Highway Patrol is investigating a deadly crash that occurred on January 11th in Roane County. The accident occurred on State Highway 322 when the driver of a Chrysler PT Cruiser was headed north, left the road, and struck a tree. The motor vehicle then rolled over onto its side and caught on fire. Investigatory efforts are currently being made to assess the identity of the sole occupant. What caused the vehicle fire also still remains uncertain.
The United States Fire Administration has found that insulation around electrical wiring as well as flammable liquids in the engine area are the most common items to first ignite when highway vehicle fires occur. If you either smell burning or notice smoke or flames coming from the hood of your vehicle, one of the first things that you should do is signal and pull over to the side of the road as soon as it is possible to do so safely. You should then shut off the vehicle's engine because this will stop the flow of fuel throughout the vehicle which can help to avoid a full-blown fire. 
Speak with a Compassionate Tennessee Personal Injury Lawyer
If you or a loved one has been injured in a Tennessee car crash, it's to feel uncertain about what you can do to hold the party who caused the accident responsible. One of the best steps that you can take to increase your chances of obtaining the results you deserve is to promptly contact an experienced accident attorney. Do not hesitate to speak with an attorney at Fox, Farley, Willis & Burnette today.
Note: This post was written based on available resources, news stories, and online reports about this incident. As is often the case with fast breaking news, there is always the risk that some details are still being shared and uncovered. Please contact us if you notice any information that should be changed or added. Thanks!