Knoxville Woman Killed in Loudon County Crash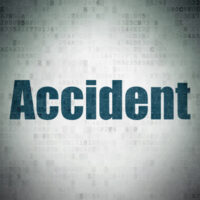 Loudon County, TN (December 7, 2020) The Tennessee Highway Patrol reports that a woman died after being struck by a pickup truck on Interstate 75 on the morning of December 7th. The Loudon County Sheriff's Office as well as the Tennessee Highway Patrol responded to the crash around 4 in the morning at mile marker 74. As a result of the accident, Interstate 75 was temporarily closed and southbound traffic was diverted at the Sugarlimb Road exit.
Based on the law enforcement report, a woman was seen standing in the middle section of Interstate 75 and walked into the right lane. The woman was struck by the pick-up truck. Additional details about the accident are still pending.
The Centers for Disease Control and Prevention has found that in 2017, 5,977 pedestrians were killed in accidents involving motor vehicles. This means that one pedestrian was killed every 88 minutes. Furthermore, approximately 137,000 pedestrians received treatment for nonfatal injuries in 2017. One of the best steps that pedestrians should follow to remain safe is to only cross the road at designated crosswalks or intersections.
Do Not Hesitate to Speak with a Knowledgeable Knoxville Accident Attorney                 
Because pedestrians lack the protection of motor vehicle occupants, pedestrians who are struck by vehicles often end up facing life-changing injuries as well as other serious complications. If you or a loved one needs the assistance of an experienced attorney who will fight for the results you deserve, do not hesitate to contact Fox, Farley, Willis & Burnette today.
Note: This post was written based on available resources, news stories, and online reports about this incident. As is often the case with fast breaking news, there is always the risk that some details are still being shared and uncovered. Please contact us if you notice any information that should be changed or added. Thanks!