Knoxville Police Respond to Pedestrian Accident Involving Car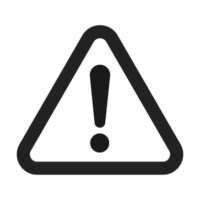 Knoxville, TN (March 30, 2021) The Knox County Sheriff's Office responded to the scene of a vehicle versus pedestrian crashon March 30th that occurred at the crash at Martin Mill Pike and Tipton Station Road. Additional details including what caused the accident are still under investigation.
The Centers for Disease Control and Prevention have found that in 2017, 5,977 pedestrians were killed in traffic crashes. This equates to one pedestrian death every 88 minutes. Additionally, approximately 137,000 pedestrians received treatment in the emergency department for nonfatal crash-related injuries in 2017.
Pedestrians should remember to follow some critical safety strategies. First, pedestrians should only walk on sidewalks or paths. Only if neither is available should pedestrians walk facing traffic and as far from cars as possible. Pedestrians should also remain as alert as possible, which might include refraining from wearing headphones or using a cellphone while walking the road. Pedestrians should also never assume that motor vehicle operators can see them. This is because drivers might grow distracted or be impaired. As a result, it's important to make yourself visible to the driver and to make sure that you have a place to which you can escape in case a driver comes towards you.
Obtain the Assistance of an Experienced Pedestrian Accident Attorney                 
If you or a loved one has been injured in a Tennessee car crash, you can suddenly find yourself facing countless complications. One of the best steps to take in a situation is to promptly obtain the assistance of a compassionate accident attorney. Contact Fox, Farley, Willis & Burnette today to schedule a free case evaluation.
Note: This post was written based on available resources, news stories, and online reports about this incident. As is often the case with fast breaking news, there is always the risk that some details are still being shared and uncovered. Please contact us if you notice any information that should be changed or added. Thanks!