Knoxville Police Officer Hospitalized After Single-Vehicle Crash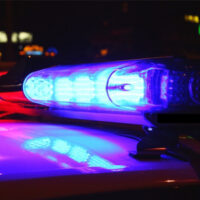 Knoxville, TN (January 14, 2021) A member of the Knoxville Police Department is recovering in a medical facility following an accident that occurred late on January 14th. The officer was injured in a single-vehicle crash that occurred on Interstate 275 South closed to Woodland Ave around 10:30 at night. The officer was responding to a call at the time that the accident occurred. The officer was transported to the University of Tennessee Medical Center following the crash with serious but non-life-threatening injuries. Additional details about how the accident occurred are still pending.
The Insurance Institute for Highway Safety has found that 53 percent of motor vehicle fatalities in 2018 involved single-vehicle crashes. That year, 52% of the deadly car crashes that occurred in Tennessee involved single vehicles. Accidents caused by single vehicles are sometimes the fault of the driver. Other times, single vehicle accidents occur due to the negligence of other parties. Some situations in which other parties beside the driver could cause single vehicle crashes include accidents due to mechanical defects, accidents due to inadequately maintained roads, and motorists who speed off instead of stopping at the scene of an accident. 
Contact a Knowledgeable Knoxville Accident Attorney
Remember, even if you or a loved one is involved in a single vehicle accident, this does not mean that someone else was responsible for causing your accident. One of the best things that you can do following a single vehicle crash is to contact a personal injury lawyer who will remain committed to fighting for the results you deserve. Do not hesitate to schedule a free case evaluation with an attorney at Fox, Farley, Willis & Burnette today.
Note: This post was written based on available resources, news stories, and online reports about this incident. As is often the case with fast breaking news, there is always the risk that some details are still being shared and uncovered. Please contact us if you notice any information that should be changed or added. Thanks!