Knoxville Man Killed in Blount County Car Accident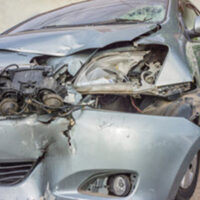 Blount County, TN (July 28, 2020) Blount County law enforcement confirmed that a Knoxville man was killed in a car accident on the evening of July 28. Deputies stated that the accident occurred on Old Walland Highway near Melrose Station Road. A motorist driving a Ford Explorer was climbing a hill when he lost control of his vehicle. The vehicle then left the roadway on the right side. The driver over-corrected and the vehicle slid across the road and exited the roadway on the left side. The left side of the vehicle then struck a tree, which caused the vehicle to overturn and end up on its top. The driver was partially ejected and the vehicle's passenger was completely ejected through the windshield. Neither the driver nor the passenger were wearing seatbelts. Law enforcement is continuing to investigate how the accident occurred.
The National Highway Traffic Safety Administration reports that wearing a seat belt is the most effective thing that a person can do to protect against accidents and avoid being ejected from vehicles following a collision. 
The Types of Vehicle Ejections 
Not all vehicle ejections are the same. Partial ejections occur when a body part crashes through the vehicle's glass or leaves the vehicle, but the entire body is not thrown from a vehicle. For example, the driver in this collision was partially ejected, which means his full body did not leave the vehicle. Complete ejection occurs when an individual is entirely thrown outside of a vehicle. For example, the passenger in this accident experienced a complete or total ejection because his body was fully thrown through the windshield. Both types of ejection can result in serious injuries, which is why it is critical to always wear a seatbelt.
Retain the Services of a Compassionate Tennessee Car Accident Lawyer 
If your loved one was seriously injured or killed in a car accident, one of the best steps you can take is to promptly retain the assistance of a car accident attorney. Contact Fox, Farley, Willis & Burnette today to schedule a free case evaluation. 
Note: This post was written based on available resources, news stories, and online reports about this incident. As is often the case with fast breaking news, there is always the risk that some details are still being shared and uncovered. Please contact us if you notice any information that should be changed or added. Thanks!