Knoxville Man Arrested After DUI Crash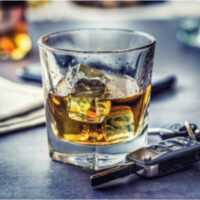 Knoxville, TN (January 11, 2021) Knoxville law enforcement reports that a man was recently placed in custody after he was found driving under the influence with his child in the vehicle. Police responded to the report of a vehicle that had run off the road and down an embankment in the 5700 block of Metropolitan Way late in the evening on January 11th. The driver as well as his 7-year-old son were rescued from the vehicle by the Knoxville Fire Department and other emergency workers. Law enforcement reports that when they arrived at the scene of the crash, the driver had a strong odor of alcohol on his breath as well as slurred speech and was unsteady on his feet. The driver told the police that he thought he was "just off Kingston Pike" and that "Papermill is right over there". The driver is also reported to have asked law enforcement if they had pulled him over. The 7-year-old reported telling his father to "pay attention" to the road and that the ride was "bumpy". Law enforcement also reports that the driver was not able to perform a field sobriety test as requested. Instead, the man was arrested and then transported to the Knox County Detention Facility. The driver now faces charges of driving under the influence with a child below the age of 18.
The Centers for Disease Control and Prevention reports that in 2016, 10,497 individuals died in motor vehicle crashes involving alcohol impairment. 
Contact a Tennessee Drunk Driving Accident Attorney                 
When drunk driving accidents occur in Knoxville or any other part of Tennessee, the results are often devastating. If you or a loved one has been injured or harmed by a drunk driver, you should not hesitate to speak with an experienced attorney who can help you obtain the compensation you deserve. Contact Fox, Farley, Willis & Burnette today to schedule a free case evaluation.
Note: This post was written based on available resources, news stories, and online reports about this incident. As is often the case with fast breaking news, there is always the risk that some details are still being shared and uncovered. Please contact us if you notice any information that should be changed or added. Thanks!