Knoxville Intersection Closes Following Tanker Truck's Rollover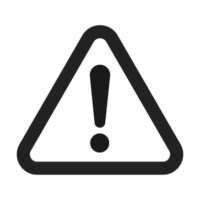 Knoxville, TN (April 7, 2021) The Knoxville Fire Department warned drivers on April 7th to avoid the intersection of Middlebrook Pike and Liberty Street due to an overturned tractor-trailer crash. Knoxville workers were dispatched to the accident scene around 9 in the morning. When firefighters arrived at the scene, bystanders were pulling the driver of the tanker from the overturned tanker. The overturned truck subsequently spilled fuel onto the road. Two other vehicles were also involved in the crash. The Knoxville Fire Department needed to pull the driver of a Dodge Ram from his vehicle. The Dodge driver was subsequently transported to a nearby medical facility with non-life-threatening injuries. Firefighters were able to plug the tanker's rupture and subsequently prevent the diesel from entering a storm drain. The area was later evacuated as crews worked to clear the scene.
A crash constitutes a rollover if the vehicle tips onto either its side or roof at any time during a crash.  A rollover can result from an impact with another vehicle, but fixed object collisions also can cause rollovers. Rollovers often result in serious injuries and fatalities. Data shows that in 2019, 6,358 passenger vehicle occupants died in rollover crashes.
Contact a Tennessee Personal Injury Lawyer Today
If you or a loved one has been injured in a Tennessee car crash, you've likely been left with a number of questions. One of the best ways to make sure you obtain the compensation that you deserve is to obtain the assistance of a skilled accident attorney. Contact Fox, Farley, Willis & Burnette today for assistance.
Note: This post was written based on available resources, news stories, and online reports about this incident. As is often the case with fast breaking news, there is always the risk that some details are still being shared and uncovered. Please contact us if you notice any information that should be changed or added. Thanks!