Knoxville Crash Claims the Lives of Two Motorists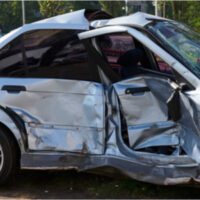 Knoxville, TN (February 2, 2021) The Tennessee Highway Patrol has identified that a man and woman died as the result of a crash that occurred on Maynardville Pike on the evening of February 2nd. Both vehicles involved in the crash were traveling along Maynardville Pike when one vehicle turned into the path of the other. Both vehicles eventually came to a final stop that blocked both northbound lanes of Maynardville Pike as well as an area off the road. One of the drivers was later charged with offenses related to driving under the influence, implied consent, financial responsibility, open container, and registration law. Maynardville Pike was reopened several hours after the accident occurred.
The Tennessee Department of Safety and Homeland Security reports that in 2020, there were 63 fatalities as the result of car crashes that occurred in Knoxville's Knox County. 
Speak with an Experienced Tennessee Car Crash Lawyer Today                 
When Tennessee car crashes occur, victims are often left uncertain about how to respond. Whether a loved one was injured or killed in a Tennessee car accident and someone else is to blame, one of the best first steps that you can take is to obtain the assistance of a seasoned accident attorney. Do not hesitate to schedule a free case evaluation with an attorney at Fox, Farley, Willis & Burnette. During this time, we will discuss your available options to pursue compensation. Then while you focus on healing from the damage caused by your crash, we will remain focused on fighting for the results you deserve.
Note: This post was written based on available resources, news stories, and online reports about this incident. As is often the case with fast breaking news, there is always the risk that some details are still being shared and uncovered. Please contact us if you notice any information that should be changed or added. Thanks!