Kingsport Highway Crash Results in Injuries and Deaths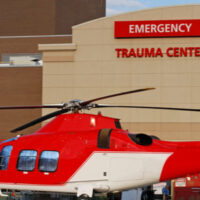 Greeneville, TN (November 6, 2020) Three people were killed in a crash on Kingsport Highway early in the morning of November 6th. Besides resulting in the deaths of three individuals in one vehicle, the accident also injured another woman and a teenager in a second vehicle. At least one of the injured individuals was flown by helicopter to Johnson City Medical Center. A later report released by law enforcement revealed that a Lexus station wagon was traveling north on the two-lane Kingsport Highway when a Chevrolet sedan traveling in the opposite direction crossed the center line and entered the Lexus's path. A head-on collision occurred between the two vehicles.
The Chevrolet's driver was later revealed to have consumed alcohol. The driver is also reported to have been under the influence of drugs. Additionally, none of the Chevrolet's passengers were wearing seat belts. A crash report, however, revealed that if the Chevrolet's occupants were wearing seat belts, it would have influenced the severity of injuries caused by the crash.
Data compiled by the Insurance Information Institute reveals that in 2017 there 3,471 deadly car crashes involving head-on collisions. This means that head-on collisions represented 10.1% of fatal crashes in 2017 in the United States. Tragically, when these accidents occur, there are many situations where one driver is following traffic regulations and another driver due to factors like intoxicated or distracted driving ends up traveling the wrong way on a traffic lane.
Speak with an Experienced Car Crash Attorney                 
If you or a loved one has been injured or killed in a car crash, you should not hesitate to speak with a knowledgeable car accident lawyer. Contact Fox, Farley, Willis & Burnette today to schedule a free case evaluation.
Note: This post was written based on available resources, news stories, and online reports about this incident. As is often the case with fast breaking news, there is always the risk that some details are still being shared and uncovered. Please contact us if you notice any information that should be changed or added. Thanks!