Jury Orders C.F. Bard to Pay $3.6 Million in IVC Filter Case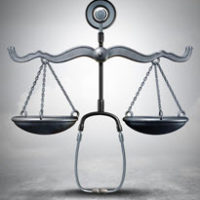 There are currently thousands of defective medical device lawsuits pending against C.R. Bard, Inc., the New Jersey-based manufacturer of IVC filters. An IVC filter is supposed to "catch" blood clots in the body before they travel up a person's inferior vena cava and cause a potentially fatal pulmonary embolism. However, many patients have suffered serious side effects after receiving IVC filters, including infection, allergic reaction, and in some cases damage to the heart, lungs, or blood vessels themselves.
Arizona Jurors Find Bard Failed to Warn Patients, Orders Punitive Damages
The U.S. Judicial Panel on Multidistrict Litigation previously consolidated most of the outstanding IVC filter lawsuits against Bard before a single federal judge in Arizona. The judge then designated certain plaintiffs to serve as "bellwether" cases. The first such bellwether trial took place in March of this year.
The specific facts underlying this first bellwether plaintiff's case is not a matter of public record due to federal health privacy laws. But the substance of the plaintiff's complaint was that she suffered serious side effects following implantation of a defective Bard-manufactured IVC filter approximately 10 years ago. The plaintiff raised a number of product liability claims under Georgia law, but the two basic questions for the:
whether Bard failed to properly warn the plaintiff about the side effects of its IVC filters;
whether Bard was strictly liable for the defective design of its IVC filters; and
whether the plaintiff was entitled to punitive damages as the result of any misconduct on Bard's part.
The jury ultimately ruled for the plaintiff on two of these three issues. After less than a day of deliberations, the jurors agreed that Bard failed to warn the plaintiff and her doctor of the unusually high failure rate of the IVC filter implanted in her. The jury assessed the plaintiff's compensatory damages at $2 million, of which Bard was held liable for 80 percent, or $1.6 million. (The remaining 20 percent of liability was assigned to a third party who was not part of the present litigation.) Following a separate hearing on the question of punitive damages, the jury ordered Bard to pay the plaintiff an additional $2 million, bringing the company's total liability to $3.6 million.
Verdict Bolsters Other IVC Filter Patients' Claims
As a bellwether case, this $3.6 million verdict will likely serve as a guide for future settlements between Bard and other IVC filter plaintiffs. And there are a lot of plaintiffs. The Arizona multidistrict litigation alone includes more than 3,600 complaints. There are also more than 3,800 separate cases pending against another IVC filter manufacturer, Cook Medical Inc., in a second multidistrict litigation proceeding before a federal judge in Indiana.
Even with thousands of cases already filed, we know there are many more patients who have suffered due to defective IVC filters. If you or a loved one have suffered a significant health complication after receiving one of these devices, you should speak with a Tennessee IVC filter lawyer right away. The attorneys at Fox, Farley, Willis & Burnette serve clients throughout the Knoxville region. Call us at (866) 862-4855 to schedule a free consultation today.