Johnson & Johnson Settles Opioid Lawsuits with Two Ohio Cities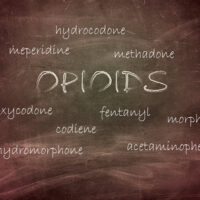 The first wave of opioid lawsuits are approaching trial. This has prompted a number of prominent opioid manufacturers to settle in the hopes of avoiding a potentially devastating jury verdict. As of October 2019, there are several thousand opioid cases pending as part of a multi-district litigation (MDL) proceeding before U.S. District Judge Dan Aaron Polster of the Northern District of Ohio.
J&J Will Pay $20.4 Million to Avoid October Trial
Judge Polster previously designated a series of "bellwether" trials to begin in late October. Bellwether trials are used to help plaintiffs and defendants in MDL proceedings determine their best course of action moving forward. For example, if a bellwether trial results in a large verdict for the first group of plaintiffs, that might signal the defense that it is best to try and reach a global settlement with the remaining defendants.
In the Ohio opioid MDL, Judge Polster designated lawsuits brought by Cuyahoga and Summit Counties in Ohio–which include the cities of Cleveland and Akron–as the first bellwether trial. On October 1, one of the key defendants, Johnson & Johnson, announced it would settle with the two counties rather than proceed to trial. According to the Washington Post, Johnson & Johnson will pay the two municipalities a total of $20.4 million. This includes $10 million in direct cash compensation, $5 million for legal fees, and $5.4 million to assist nonprofit organizations that provide opioid treatment programs for Cuyahoga and Summit residents.
Johnson & Johnson was actually the fourth opioid defendant to resolve the Cuyahoga-Summit lawsuit prior to trial. The Wall Street Journal noted that Mallinckrodt PLC settled with the two counties for $30 million, while Endo International PLC agreed to pay $10 million, and Allergan PLC will pay $5 million.
The trial will still proceed even without these four companies, as there are several defendants who not yet settled, including Teva Pharmaceuticals and Walgreens.
Do You Need Advice from a Tennessee Opioid Lawsuit Attorney?
If you are wondering why opioid manufacturers are rushing to settle before these early bellwether trials, consider that just a couple of months earlier, Johnson & Johnson went to trial in another opioid lawsuit filed by the State of Oklahoma and lost big–a judge ordered the company to pay $572 million in connection with that state's opioid epidemic.
Settling before trial also allows manufacturers to continue publicly denying their legal liability. The settlement expressly includes no admission of wrongdoing. And the mere fact that a company like Johnson & Johnson has settled a particular opioid lawsuit does not prevent it from deciding to litigate other cases in the future.
But the reality is that these opioid lawsuits are not going away anytime soon. As we continue to learn more about the opioid epidemic, there will be more lawsuits filed. If you, or someone in your family, is a victim of this crisis and you need legal advice from a qualified Tennessee opioid lawsuit lawyer, contact Fox, Farley, Willis & Burnette, today.
Sources:
washingtonpost.com/investigations/johnson-and-johnson-reaches-tentative-204-million-settlement-in-massive-opioid-case/2019/10/01/6a8a9670-e48e-11e9-b403-f738899982d2_story.html
wsj.com/articles/johnson-johnson-agrees-to-settle-ohio-opioid-lawsuits-for-20-4-million-11569977306