Jefferson City Fire Workers Extract Person from Car Crash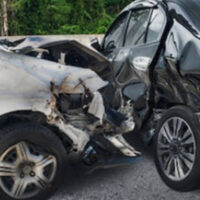 Jefferson City, TN (January 7, 2021) Workers at the Jefferson City Fire Department extracted a person from a vehicle following a crash that occurred close to Russel Avenue on January 7th. The victim of the car crash was soon after transported to a nearby hospital for treatment. It is not certain whether the injured individual was the driver or passenger of a vehicle.
The Insurance Institute for Highway Safety reports that there 33,654 deadly car crashes that occurred in the United States involving 36,560 fatalities. This means that there were 11.2 deaths per 100,000 individuals and 1.13 fatalities per 100 million traveled. The most common cause of deadly car crashes is distracted driving. Distracted driving can take the form of paying too much attention to other vehicles on the road, fiddling with radio knobs, trying to pick up an item that has fallen on the floor of the vehicle, talking on the cell phone, or texting. Deadly crashes can occur whether one or multiple of these actions are involved. Life-changing crashes can also occur if a motorist is still doing everything possible to avoid ending up in a car crash. 
Contact an Experienced Accident Attorney                 
If you or a loved one has been injured in a Tennessee car crash that required vehicle extraction, you have likely been left to face serious complications including large medical bills and lost wages. Fortunately, a skilled personal injury lawyer can help you hold the person who caused your crash responsible. Contact Fox, Farley, Willis & Burnette today to schedule a free case evaluation.
Note: This post was written based on available resources, news stories, and online reports about this incident. As is often the case with fast breaking news, there is always the risk that some details are still being shared and uncovered. Please contact us if you notice any information that should be changed or added. Thanks!