Interstate 75 South Reopens Following Crash in Campbell County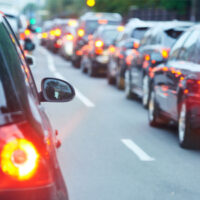 Campbell County, TN (February 18, 2021) According to the Tennessee Department of Transportation, Interstate 75 south was closed on February 18th at Mile Marker 155 close to the Tennessee/Kentucky state line after a serious crash occurred involving several vehicles. While no fatalities are reported, several injuries are reported as a result of the accident. Mile Marker 155 is approximately 6 miles from the Kentucky state line. All lanes of Interstate 75 south reopened several hours after the crash. Four commercial vehicles are reported to have been involved in the accident as well as several other passenger vehicles. Additional details about how the crash occurred are still under investigation.
The Centers for Disease Control and Prevention has found that crash injuries are the eighth leading cause of fatalities across the country for all age groups. 
Let a Seasoned Car Accident Lawyer Fight for You                 
Following Tennessee car or truck crashes, victims often feel like they're alone on the path to holding the party who caused their crash responsible. With a dedicated personal injury attorney on your side, however, you will feel like you have all the support on your side necessary to hold whoever caused your crash responsible. Do not hesitate to contact Fox, Farley, Willis & Burnette today to schedule a free case evaluation. During a free case evaluation, one of our lawyers will review the facts of your case then discuss your available options to pursue compensation. Reach out to us today to take one step closer to achieving the results you deserve.
Note: This post was written based on available resources, news stories, and online reports about this incident. As is often the case with fast breaking news, there is always the risk that some details are still being shared and uncovered. Please contact us if you notice any information that should be changed or added. Thanks!