Interstate 75 Reopens Following Tractor-Trailer Crash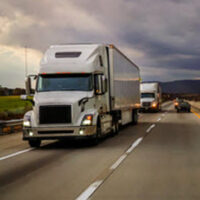 Anderson County, TN (December 9, 2020) The northbound lanes of Interstate 75 close to mile marker 128 were shut down on the morning of December 9th as a result of a crash involving a FedEx tractor-trailer. Injuries are reported. Law enforcement is still investigating what caused the crash. The vehicle, however, is determined to have flipped over following the accident. The northbound lanes of Interstate 75 have since reopened and debris has been cleared from the area. Motorists are advised to proceed through the area with caution.
Rollovers are one of the most dangerous types of vehicle accidents and have a higher fatality rate than other kinds of accidents. Based on data collected by the Federal Highway Administration, approximately 9% of all large truck accidents involve rollovers. A large number of deadly rollover accidents involve motorists who are not wearing seatbelts. As a result, it is vital motorists make sure to wear a seatbelt wherever they are traveling. Tractor-trailers should also make sure to proceed cautiously while navigating turns and to properly secure cargo because weight disruption is a common cause of rollovers.
Speak with a Tennessee Truck Accident Attorney                 
Due to their immense size and weight, accidents involving tractor-trailers are often devastating in nature and leave victims facing large medical bills and lost wages. If you or a loved one is injured in a tractor-trailer crash, you should not hesitate to speak with a compassionate personal injury lawyer. Contact Fox, Farley, Willis & Burnette today to schedule a free case evaluation.
Note: This post was written based on available resources, news stories, and online reports about this incident. As is often the case with fast breaking news, there is always the risk that some details are still being shared and uncovered. Please contact us if you notice any information that should be changed or added. Thanks!