Interstate 40 Tractor-Trailer Leads to Traffic Jam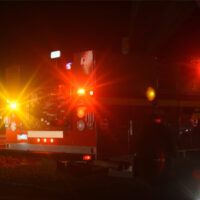 Roane County, TN (November 20, 2020) Roane County firefighters recently responded to a tractor-trailer accident that occurred around the 343 westbound mile marker of Interstate 40 on the morning of November 20th. Due to the accident, a portion of Interstate 40 was shut down for more than an hour so the vehicle fire could be extinguished. Due to the vehicle fire, the adjacent woods also caught fire and the Tennessee State Forestry Division's services were required to put the fire out. Fortunately, no injuries were reported. Due to the crash, several hours later westbound traffic was still backed up. Additional details about the crash including what caused the fire still remain uncertain.
In 2018, a report by the United States Fire Administration revealed that approximately one of eight fires responded to by fire departments in the United States is a highway vehicle fire. At 38%, the primary cause of vehicle fires was unintentional actions. If you are involved in a car or truck accident involving fires, one of the best things that you can do is to make sure that you as well as everyone else gets away from the vehicle. 
Contact a Seasoned Tennessee Car Crash Lawyer                 
When vehicle fires occur, the results can be devastating due to the risk of explosions as well as the costs and difficulty associated with treating burns. If you've been impacted by a vehicle fire and someone else was responsible, you should not hesitate to speak with a knowledgeable attorney. Do not hesitate to schedule a free case evaluation at Fox, Farley, Willis & Burnette today.
Note: This post was written based on available resources, news stories, and online reports about this incident. As is often the case with fast breaking news, there is always the risk that some details are still being shared and uncovered. Please contact us if you notice any information that should be changed or added. Thanks!