Interstate 40 Overhead Sign Damaged Due to Serious Crash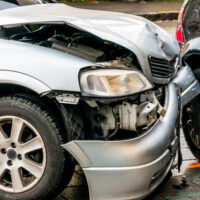 East Knoxville (March 17, 2020) – Lanes in both directions near Asheville Highway and Interstate 40 in East Knoxville were shut down following a serious motor vehicle accident that involved multiple semi-trucks and resulted in the knocking over an overhead sign at mile marker 393. The destroyed sign ended up blocking Interstate 40. Following a temporary closure, both lanes have been reopened and traffic in the area is now flowing again on both sides. 
Road Obstacles Often Lead to Serious Accidents 
When obstacles end up on Tennessee's roads, they can create accidents for various reasons. One of the most common types of accidents occur when motorists attempt to avoid obstacles by swerving. The Tennessee Department of Safety and Homeland Security reports that between 2009 to 2019, 50,104 crashes were caused by swerving or avoiding obstacles. Another common element found in accidents caused by obstacles in Tennessee's roads is obstructed vision. When a driver cannot see the path in front of them, it is common to end up going off road or colliding with secondary objects like trees or guard rails. Some of the most common injuries that the victims of these accidents end up facing include broken bones, spinal cord injuries, and serious internal organ damage.
Contact a Dedicate Tennessee Accident Lawyer 
While obstacles in the road can create serious injuries for motorists, remember that you still have rights as an accident victim. We can help fight for the results you deserve. Contact Fox, Farley, Willis & Burnette to schedule a free case evaluation. 
Note: This post was written based on available resources, news stories, and online reports about this incident. As is often the case with fast breaking news, there is always the risk that some details are still being shared and uncovered. Please contact us if you notice any information that should be changed or added. Thanks!