Interstate 24 East Crash Delays Traffic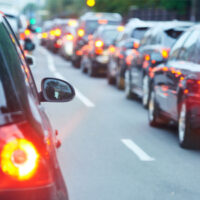 Chattanooga, TN (October 26, 2020) The Tennessee Department of Transportation reports that a single vehicle accidentoccurred on October 26th on Interstate 24 East. Due to the accident, the two right lanes as well as the right shoulder of Interstate 24 East were blocked. Additional details including what caused the accident are still uncertain.
The Insurance Institute for Highway Safety has found that 53 percent of deaths caused by motor vehicle accidents in 2018 involved single vehicle crashes. This equated to 52% of the deadly accidents in Tennessee in 2018 involving single vehicle crashes.
When single vehicle accidents occur and cars or trucks leave the road, motorists are often left without prompt access to medical professionals who can provide necessary screenings and treatment. Even for those individuals who manage to receive prompt medical care, single vehicle crashes often present challenges when it comes to pursuing damages from liable parties. This is because a common myth is that single vehicle crashes are always the fault of the involved driver. As a result, it is more critical than ever that motorists involved in single vehicle accidents both immediately contact emergency services so reports of the accident can be written and medical evaluations can be performed of any injuries incurred in the crash. 
Contact an Experienced Tennessee Car Crash Attorney                 
If you or a loved one has been involved in a Tennessee car crash, it can be confusing to decide how to proceed. One of the best steps that you can take in such a situation is to promptly obtain the assistance of an experienced accident attorney. Contact Fox, Farley, Willis & Burnette today to schedule a free case evaluation.
Note: This post was written based on available resources, news stories, and online reports about this incident. As is often the case with fast breaking news, there is always the risk that some details are still being shared and uncovered. Please contact us if you notice any information that should be changed or added. Thanks!