Insurance Broker Faces Lawsuit for Failing to Purchase UM Coverage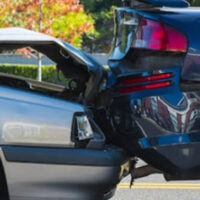 Uninsured/underinsured motorist (UM) coverage protects you if you are involved in a car accident and the negligent driver lacks sufficient insurance coverage of their own to fully compensate you. With UM coverage, your own insurance carrier covers any excess losses up to the policy limit.
Tennessee law does not require you to carry any type of UM coverage. Insurance companies are required to offer UM coverage in the same amount as the bodily injury liability limits of a given policy. But you can waive or opt-out of this coverage in writing.
It should be noted that for many Tennessee auto insurance policies, the minimum amount of bodily injury coverage is $25,000 per person and $50,000 per accident. A similar amount of UM coverage may still not be enough to protect you in the event of a serious accident. For that reason, some Tennessee insurers offer "excess" UM coverage that have substantially higher policy limits.
Court of Appeals: Law Protects Insurance Companies, Not Agents
It is critical to review your existing policy to ensure you have the proper amount of UM coverage. If you think there is a mistake or oversight, you should contact your insurance company or agent as soon as possible. Because you do not want to have such a conversation after an accident has already occurred.
A recent decision from the Tennessee Court of Appeals, Parveen v. ACG South Insurance Agency, LLC, provides a cautionary tale on this point. The plaintiffs in this case contacted the defendant to obtain insurance for them. The plaintiffs thought the policies they purchased included excess UM coverage. That turned out not to be the case.
Of course, the plaintiffs did not learn about this oversight until one of them was in an accident. This led the plaintiffs' subsequent lawsuit against their insurance agent. Put simply, the plaintiffs alleged they suffered a legal injury when the defendants failed to purchase the requested UM coverage.
The defense argued that under Tennessee law, there was a "rebuttable presumption" that the plaintiffs accepted their insurance policies as-is because they paid the premiums. Although a trial court agreed this presumption shielded the insurance agents from suit, the Court of Appeals disagreed. It held the rebuttable presumption only protected the insurance company that issued the policy, not the broker who acted as an intermediary. The plaintiffs could therefore proceed with their lawsuit.
Contact a Tennessee Car Accident Lawyer Today
It is always a good idea to purchase some amount of UM coverage. You should never assume that a negligent driver will have sufficient insurance–or even any insurance at all. UM coverage offers an additional layer of protection for you and your family.
And if you are involved in a car accident and require legal advice on how to proceed, either against the other driver or potentially your own insurance carrier, you should not hesitate to call an experienced Knoxville car accident attorney. Contact Fox, Farley, Willis & Burnette, today to schedule a free consultation with one of our car accident lawyers.
Source:
tncourts.gov/sites/default/files/parveen_v._acg_ins._e2018-1759.pdf
https://www.foxandfarleylaw.com/can-an-accident-victim-intervene-in-a-lawsuit-between-the-negligent-driver-and-his-insurance-company/