Injury Reported in Tractor-Trailer Crash on Interstate 40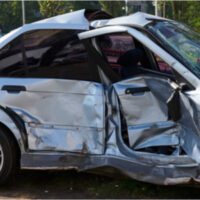 Putnam County, TN (February 14, 2021) The Tennessee Highway Patrol and medical workers responded to a single vehicle crash on Interstate 40 in Putnam County on February 14th. Law enforcement states that the driver was traveling west at the 238 mile marker of Interstate 40 when his tractor-trailer exited the road, flipped onto its right side, and collided with a large road sign. The driver was fortunately restrained at the time of the accident and was not injured. A passenger in the vehicle, however, was injured and was transported to Cookeville Regional Medical Center for treatment.
The Federal Motor Carrier Safety Administration has found that in 2018, 5,096 large trucks and buses were involved in deadly crashes. This marked a 1 percent increase from 2017. Meanwhile, there were 121,000 large truck crashes that resulted in injuries in 2018. Some of the most common causes of tractor-trailer accidents include drivers who fall asleep at the wheel, distracted drivers, drivers who operate vehicles while under the influence of alcohol and drugs, speeding, inadequately maintained tractor-trailers, and improperly loaded cargo. 
Speak with an Experienced Tennessee Car Crash Lawyer                 
If you or a loved one is injured in a Tennessee car crash, you should not hesitate to speak with an experienced accident lawyer. At Fox, Farley, Willis & Burnette, we understand the challenges often faced by car crash victims and remain committed to fighting for the results they deserve. Contact our law office today to schedule a free case evaluation.
Note:‌‌ ‌This‌ ‌post‌ ‌was‌ ‌written‌ ‌based‌ ‌on‌ ‌available‌ ‌resources,‌ ‌news‌ ‌stories,‌ ‌and‌ ‌online‌ ‌reports‌ ‌
about‌ ‌this‌ ‌incident.‌ ‌As‌ ‌is‌ ‌often‌ ‌the‌ ‌case‌ ‌with‌ ‌fast‌ ‌breaking‌ ‌news,‌ ‌there‌ ‌is‌ ‌always‌ ‌the‌ ‌risk‌ ‌that‌ ‌
some‌ ‌details‌ ‌are‌ ‌still‌ ‌being‌ ‌shared‌ ‌and‌ ‌uncovered.‌ ‌Please‌ ‌contact‌ ‌us‌ ‌if‌ ‌you‌ ‌notice‌ ‌any‌ ‌information‌ that should be changed or added. Thanks!