Injury Reported Following Joiner Hollow Road Crash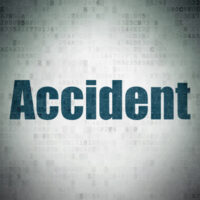 Roane County, TN (February 3, 2021) The Tennessee Highway Patrol on the afternoon of February 3rd responded to a car crashthat occurred in the 800 block of Joiner Hollow Road just outside Rockwood. Early reports of the accident suggest that a vehicle went over an embankment. Emergency crews were fortunately able to rescue the driver from the automobile. The driver was then transported to Roane Medical Center for treatment of injuries. A detailed crash report is still pending.
The Centers for Disease Control and Prevention report that each year in the United States, approximately three million individuals in the country are nonfatally injured in motor vehicle crashes. Crash-related injuries are often expensive and in 2017 are reported to have exceeded $75 billion. Some of the most common injuries that people end up facing after car crashes include scrapes, cuts, traumatic brain injuries, broken ribs, internal bleeding, internal organ damage, herniated discs, and knee trauma. 
Let an Experienced Tennessee Car Crash Lawyer Fight for You                 
If you or a loved one has been injured in a Tennessee car crash, it's easy to end up overwhelmed about how to respond to obtain the compensation you deserve. One of the best steps that you can take in such a situation is to promptly obtain the assistance of a skilled car accident attorney. Contact Fox, Farley, Willis & Burnette today and during a free case evaluation, we can discuss your available options to pursue compensation from the party who caused your crash.
Note: This post was written based on available resources, news stories, and online reports about this incident. As is often the case with fast breaking news, there is always the risk that some details are still being shared and uncovered. Please contact us if you notice any information that should be changed or added. Thanks!