Injuries Reported After Interstate 26 East Accident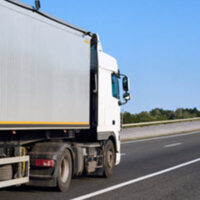 Washington County, TN (August 28, 2020) Injuries were reported on August 28th following an accident on Interstate 26 East close to the Boones Creek exit. Based on reports provided by the Washington County Emergency Communications, the accident occurred at 7:22 a.m. close to mile marker 17. The Johnson City Police Department as well as the Tennessee Highway Patrol helped with the accident. Due to the collision, traffic was temporarily backed up.
So far in 2020, the Tennessee Department of Safety and Homeland Security reports that there were 241 accidents resulting in injuries. While the year is a little over halfway over, it is worth noting that there were 686 accidents in Washington County involving injuries in 2019.
Tips on Handling the Emotional Aftermath of Tennessee Car Accidents
There are some helpful strategies that car accident victims should remember to follow after the traumatizing event of car accidents, which include:
Remember that your emotions are normal. Anxiety and shock are common emotions that accompany car accidents. It often takes time to deal with these emotions, and you should be patient with yourself as you navigate the aftermath of a car accident.
It is sometimes not the best approach to wait for the emotional wounds you receive after a car accident to heal. Instead, you should not hesitate to speak with a therapist or other medical professional if you or a loved one has been injured in a car accident.
If you plan on pursuing compensation for emotional damage after a lawsuit, make sure to adequately document your emotions after the crash. This means taking notes of all your symptoms as well as any treatments you received and appointments you attended.
Contact a Knowledgeable Tennessee Car Accident
No matter where your Tennessee car accident occurred, it can help to retain the assistance of a seasoned car accident lawyer. Contact Fox, Farley, Willis & Burnette today to schedule a free case evaluation.
Note: This post was written based on available resources, news stories, and online reports about this incident. As is often the case with fast breaking news, there is always the risk that some details are still being shared and uncovered. Please contact us if you notice any information that should be changed or added. Thanks!