Injuries Reported After Crash on Highway 11E in Washington County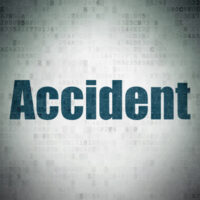 Washington County, TN (December 1, 2020) A multiple vehicle accident occurred on the morning of December 1 in Washington County resulted in injuries. According to Washington County Emergency Communications, the accident was reported on Highway 11E at the intersection of Minga Drive, which is located between Johnson City and Jonesborough. Injuries have been reported at the crash, but it remains uncertain how many injuries and the extent of injuries that were involved. Drivers who are passing through the area are advised to use caution.
The National Highway Traffic Safety Administration has emphasized that intersections see a large number of car crashes because these locations present the opportunity for various driving patterns like turning left, crossing over, and turning right to conflict with one another. To be sure, 36% or 787,236 of the accidents studied by the agency's National Motor Vehicle Crash Causation Survey occurred at intersections. Some of the factors involved with these intersection crashes include false assumption of other driver's actions, turning with an obstructed view, illegal maneuvers, and distractions. 
Speak with a Seasoned Tennessee Car Crash Lawyer                 
There are as many different types of injuries caused by car accidents as there are ways that cars can collide. Regardless of the injuries that you are left to face, remember that if someone else caused your crash, you have a right to pursue compensation. While it can be hard to receive the maximum amount possible from an insurance carrier or court of law, a seasoned attorney can help greatly. Contact Fox, Farley, Willis & Burnette to schedule a free case evaluation.
Note: This post was written based on available resources, news stories, and online reports about this incident. As is often the case with fast breaking news, there is always the risk that some details are still being shared and uncovered. Please contact us if you notice any information that should be changed or added. Thanks!