Indiana Man Killed On Interstate 40 Collision in Cumberland County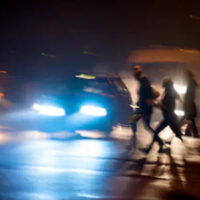 Cumberland County, TN (August 5, 2020) The Tennessee Highway Patrol reports that a man from Indiana was recently killed in an accident that occurred late on the night of August 5th on Interstate 40. The man's truck broke down at the 327 mile marker westbound. The man got out of his vehicle, which then began to roll, swerved to the right, and was struck by an oncoming Ford F-250. The man's truck then collided with him, resulting in his death. As a result of the accident, westbound traffic on Interstate 40 was closed for several hours as law enforcement investigated the accident.
The Centers for Disease Control and Prevention reports that in 2017, 5,977 pedestrians were killed in collisions with vehicles. This equates to one pedestrian fatality every 88 minutes.
Critical Steps to Take if Your Vehicle Breaks Down at Night 
If your vehicle breaks down late at night while traveling on one of Tennessee's roads, some of the critical steps that you should remember to take include:
Contact a 24-hour towing service so that the vehicle can be towed to a safe place.
After your vehicle exits the road, turn on your hazard lights. Late at night, it can be hard for other drivers to spot vehicles at the side of the road. Hazard lights greatly help to increase your visibility.
While waiting for the tow truck to come, you should inform someone about where you are.
If you are in an especially dangerous situation, consider calling law enforcement to tell them about your location as well.
Unless you're positive you can get the vehicle running again, it's a much better idea to remain in your vehicle.
Remain observant of your surroundings.
Speak with an Experienced Knoxville Accident Attorney 
When pedestrians are struck by vehicles, the results are often devastating. If you or a loved one is injured in a collision with a truck, you should not hesitate to speak with a knowledgeable attorney. Contact Fox, Farley, Willis & Burnette today for assistance.
Note: This post was written based on available resources, news stories, and online reports about this incident. As is often the case with fast breaking news, there is always the risk that some details are still being shared and uncovered. Please contact us if you notice any information that should be changed or added. Thanks!