Hunter Placed in Custody Following Cumberland County Crash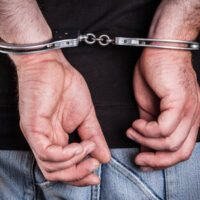 Cumberland County, TN (January 23, 2021) Law enforcement in Cumberland County responded to a vehicle crash in the 900 block of Plateau Road late on January 23rd. The driver in the accident was found in the vehicle and was fortunately not injured. Law enforcement later determined that the driver's license was revoked from a previous driving under the influence conviction. The driver allegedly told law enforcement that he slid off the road after running into an ice patch but no evidence of slippery roads was found. The driver later failed a field sobriety test and a search revealed a substance that was determined to be meth. The driver was later arrested for manufacture, sale and delivery of meth, driving under the influence, and violation of the implied consent law.
Based on a 2018 National Survey on Drug Use and Health report, approximately 20.5 million people aged 16 or older have driven under the influence of alcohol in the last year while 12.6 million have driven under the influence of illicit drugs. Drivers who have used cocaine or methamphetamines can be aggressive and reckless when driving.
Speak with an Experienced Car Accident Attorney                
If you or a loved one has been impacted by an accident caused by a driver who was operating a vehicle under the influence of alcohol or drugs, you can end up facing countless complications that make it difficult to return to how life was before the accident. Contact Fox, Farley, Willis & Burnette today to schedule a free case evaluation.
Note: This post was written based on available resources, news stories, and online reports about this incident. As is often the case with fast breaking news, there is always the risk that some details are still being shared and uncovered. Please contact us if you notice any information that should be changed or added. Thanks!