How Your Car's Software Can Cause Serious Injury (or Death)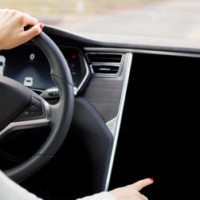 As motor vehicles become more dependent on computer systems, drivers and passengers are increasingly at risk from software problems that may cause a critical system to fail. No computer system or program is perfect, but when car manufacturers fail to promptly identify and correct their software errors, the results can be deadly. A defective computer system is no different than any other faulty part in a vehicle.
Chrysler Recalls 1.2 Million Dodge Rams Over Sensor Malfunction
Recently, Fiat Chrysler Automotive announced a recall of over 1.2 million Dodge Ram trucks due to a potentially life-threatening software defect. According to a May 11 letter from the National Highway Traffic Safety Administration (NHTSA), Chrysler acknowledged that "certain model year 2013-2016 Ram 1500, Ram 2500, and 2014-2016 Ram 3500 vehicles" sold in the U.S. had a programming error that caused a particular sensor to fail if there was a "significant underbody impact," such as the truck striking road debris or rocks.
If the sensor failed, the Ram's on-board computer may automatically disable the vehicle's airbags and seatbelt pretensioners. This means that these important safety devices would not deploy in the event of a rollover crash.
According to news reports, there is at least one death and two injuries that have been "linked to" this software problem. Chrysler said that owners of the affected Rams should see a warning light on their dashboard instrument panel if the sensors are not working correctly. The problem can be temporarily fixed by stopping and restarting the vehicle. But the only permanent solution is for Ram owners to take their trucks back to a local Dodge dealer who can reprogram the software.
Should Automakers Publish Their Software Code?
Unfortunately, the Dodge Ram defect is not an isolated incident. Last September, General Motors recalled more than 4 million vehicles because of a nearly identical software problem. In that case, according to USA Today, the GM vehicle's sensors went "into test mode," meaning the "front air bags won't inflate in a crash and the seat belts might not work either." The GM recall affected a number of Buick, Chevrolet, GMC, and Cadillac models produced between 2014 and 2017.
Unlike physical defects that may be discovered simply by taking a car to a qualified mechanic, software problems are almost impossible for anyone besides the manufacture to detect. As the New York Times reported in a 2015 article, "The increasing reliance on code raises questions about how these hybrids of digital and mechanical engineering are being regulated." The Times noted that even the NHTSA lacks the "capacity to scrutinize the millions of lines of code that now control automobiles." And most of this code is closed-source, meaning it cannot be audited by outside experts.
But as more cars are found to have critical software bugs, there may be a greater regulatory push to open this code up to public inspection. Nor will manufacturers be able to hide behind their proprietary code when people are hurt or killed. If you have been injured due to a dangerous or defective automobile, you should speak with a qualified Tennessee product liability lawyer who can help you hold the manufacturer accountable. Contact the offices of Fox, Farley, Willis & Burnette, Attorneys at Law, in Knoxville or Clinton if you need legal assistance today.
Sources:
static.nhtsa.gov/odi/rcl/2017/RCAK-17V302-2105.pdf
nbcnews.com/business/autos/1-25-million-dodge-ram-pickups-recalled-over-fatal-software-n759476
usatoday.com/story/money/cars/2016/09/10/gm-recalls-43m-vehicles-fix-air-bag-software/90179066/
nytimes.com/2015/09/27/business/complex-car-software-becomes-the-weak-spot-under-the-hood.html