How To Get Punitive Damages In A Tennessee Injury Case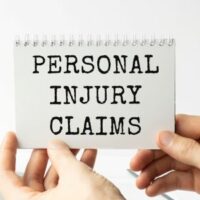 Punitive damages are different than the other kinds of damages that you can receive in a Tennessee personal injury case. They are different in that they serve a much different purpose than damages that are ordinarily available to a victim.
The Difference Between Damages
Normally, damages are awarded to compensate a victim. The compensation can be reimbursement of costs, or pre-payment of future costs or financial losses that the victim has, or may in the future, sustain.
But punitive damages are different. Punitive damages have little to do with compensating the victim, although the victim does receive any punitive damages that are awarded. Rather, they have to do with the wrongdoer, specifically, punishing the wrongdoer, and acting as deterrent to others from engaging in similar behavior.
Because punitive damages punish, they can be very controversial. And because there is no way to measure punitive damages, often a punitive damage award can be quite large.
But contrary to what many people think, punitive damages are not always available, and they aren't often awarded.
Behavior that Warrants Punitive Damage Awards
First, to get punitive damages, a victim must show more than ordinary negligence, which is often defined as standard recklessness, or carelessness. Rather, it must be shown that the wrongdoer acted in a reckless, malicious or intentional matter. A simple "accident" won't be enough to justify punitive damages.
As an example, someone in a car accident who was looking at his or her entertainment screen, is carelessly negligent if he or she causes an accident. But someone who gets behind the wheel with an elevated BAL, is acting malicious, or in an intentionally dangerous matter. In fact, in Tennessee, a victim can recover punitive damages against a drunk driver that causes an accident and an injury.
Companies can be liable to pay punitive damages, when they ignore safety standards, or when they do something that is in complete disregard for public safety.
For example, a company that were to leave water on the floor that you fell on, would likely just be liable for negligence—not for punitive damages.
But if that same company were to hire a clerk that was a dangerous felon, and fail to do a background check, and the company had a company-wide policy of not doing background checks on their employees, the company could be liable for punitive damages if the clerk attacked and hurt someone.
An Elevated Standard
Getting punitive damages requires a showing of liability by what is known as a clear and convincing standard. That is a standard higher than the normal "51% of the evidence" that would be required to win ordinary damages in an injury case (although it's less than the standard that would be required to convict someone in a criminal case).
Call the Knoxville personal injury attorneys at Fox, Farley, Willis & Burnette, for help today if you are injured and to see if you are entitled to compensation for your injuries.
Resource:
investopedia.com/terms/p/punitive-damages.asp