How Many Companies Are Responsible For The Cancer-Causing Effects Of Talcum Powder?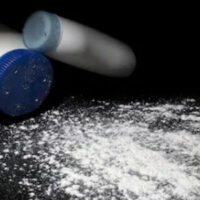 Johnson & Johnson has been the most high-profile defendant in the recent wave of talcum powder lawsuits filed around the country. But there are many other companies that have also been sued in connection with the manufacture, distribution, and sale of talcum powder–and the subsequent cancer it has caused in patients. Sorting out all of these defendants is a major task for the courts, especially when it is not always immediately clear which courts have jurisdiction over specific cases.
Arkansas Court Finds It Lacks Jurisdiction Over Out-of-State Talc Supplier
An ongoing talcum powder lawsuit from Arkansas provides an apt illustration. In Kimmons v. Autozone, Inc., a man who developed mesothelioma as the result of exposure to asbestos contained in Johnson & Johnson's talcum powder, filed suit in Arkansas federal court against 11 separate defendants. One of these defendants is Cyprus Mines, which supplied talc to Johnson & Johnson. At one point, Cyprus Mines was actually J&J's exclusive talc supplier.
But as the judge overseeing the lawsuit explained, it was not clear what contacts, if any, Cyprus Mines had with the State of Arkansas. For example, the lawsuit did not suggest "that Cyprus Mines sold talc in or into Arkansas." Nor was there any evidence that Cyprus Mines had any control over what Johnson & Johnson did with the talc that it purchased. It was also unknown "how much money Cyprus Mines made from the relationship, nor how much of that money was in any way linked to Johnson & Johnson's sales in Arkansas."
This was important, the judge said, because without anything connecting Cyrpus Mines' conduct to the State of Arkansas, the court could not assert its "personal jurisdiction" over the company. Under the circumstances, the judge found it would be "unconstitutional" for the plaintiff's lawsuit to proceed against Cyprus Mines in his court. That said, the judge said that courts in Delaware and Arizona–where Cyprus Mines is incorporated and has its primary office, respectively–could assert jurisdiction. So the plaintiff was free to refile his lawsuit in one of those states, while continuing his case against the remaining 10 defendants in Arkansas.
Speak with a Tennessee Talcum Powder Lawsuit Attorney Today
While requiring a victim to file their lawsuit in multiple different states is inconvenient, it is also an unfortunate reality of our legal system. This is why it is important to carefully research any lawsuit before heading to court. The more information you have beforehand, the less likely you are to make a mistake that can cost you additional time in pursuing your case.
This is especially true when dealing with a dangerous or defective product like talcum powder. As the case above illustrates, there are often dozens of potential defendants who may be liable for damages. This is complex litigation that cannot succeed without experienced legal counsel.
So if you, or someone in your family, has developed cancer and you believe talcum powder may be responsible, contact the talcum powder lawsuit lawyer Fox Farley Willis & Burnette, today to schedule a free consultation. Our attorneys are passionate about defending victims against big corporations like Johnson & Johnson, and we stand ready to assist you.
Source:
scholar.google.com/scholar_case?case=15714797614780517371