How HIPAA Can Affect Your Tennessee Medical Malpractice Case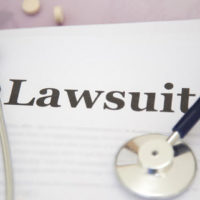 Medical privacy is an important concern for many Tennessee residents. That is why a federal law known as HIPAA–the Health Insurance Portability and Accountability Act–requires all physicians and hospitals in Tennessee to maintain the confidentiality of their patients' health-related information. Among other things, a health care provider cannot disclose protected information without the patient's express written authorization, subject to certain exceptions.
TN Supreme Court Reinstates Widow's Lawsuit Over Husband's Suicide
One of those exceptions was the subject of an ongoing Tennessee medical malpractice and wrongful death lawsuit. While HIPAA is supposed to protect patients, the defendant physician here tried to use medical privacy as an excuse to dismiss the plaintiff's case on technicality. Fortunately, the Tennessee Supreme Court rejected this legal trickery and allowed the underlying lawsuit to proceed.
The plaintiff in this case is the widow of a man who committed suicide while under the defendant's psychiatric care. The widow's lawsuit alleges the defendant's negligence led to her husband's death. Although the suicide took place at a hospital, the physician is the only defendant named in the lawsuit.
This is a critical fact because of how Tennessee's medical malpractice law works. Unlike other types of personal injury claims, a malpractice plaintiff must first provide "pre-suit notice" to all health care providers who may be named as defendants. This notice must include a "HIPAA compliant medical authorization permitting the provider receiving the notice to obtain complete medical records from each other provider being sent a notice."
In plain English, if you plan to sue multiple doctors for malpractice, Tennessee law says they have the right to request your medical records from one another for purposes of preparing a defense. You must give written authorization to all of the doctors so that this exchange of medical records does not violate HIPAA.
But in this case, there was only one doctor, so the plaintiff never provided a HIPAA-compliant authorization. Nevertheless, the defendant argued the plaintiff failed to strictly comply with the pre-suit notice requirements of Tennessee law and moved to dismiss the case. The lower courts sided with the defendant.
But the Tennessee Supreme Court did not. In a unanimous opinion, the justices said the HIPAA authorization requirement "does not apply here, where only a single healthcare provider received pre-suit notice as a potential defendant." The Court noted that HIPAA regulations already allow a health care provider to "use or disclose protected health information" for "health care operations" without a patient's express consent. In this context, "health care operations" includes "arranging for legal services." So the defendant here did not require a HIPAA authorization from the plaintiff to disclose medical records to his own counsel in order to prepare a defense.
Get Help From a Tennessee Personal Injury Attorney
Cases involving medical negligence are often the most complex types of personal injury claims, in no small part because of the additional pre-lawsuit requirements imposed by Tennessee law. This is why you should speak with a qualified Knoxville personal injury lawyer as soon as possible if you have reason to suspect you are a victim of malpractice. Contact the offices of Fox, Farley, Willis & Burnette, Attorneys at Law, to schedule a consultation with one of our lawyers today.
Source:
scholar.google.com/scholar_case?case=10780787930053426874