How Does Lawsuit Funding Work, And Should You Try It?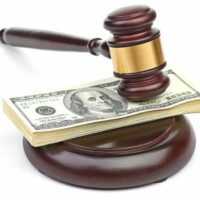 You may see advertisements from companies that allow you to borrow against your ultimate verdict or settlement in your personal injury case. These funding options seem great, and promise to help you put funds in your pocket fast—much faster than the time it takes to resolve or settle your lawsuit. But are they a good idea?
Get Advice First
You should never sign up with any litigation or lawsuit funding company without first thoroughly discussing it with your personal injury lawyer. There are pros and cons to using these companies, and your lawyer can give you the truth (remember that the funding company itself may not be totally neutral—they want you to sign up with them).
How It Works
Here's how lawsuit funding companies work. When you have a lawsuit or a personal injury claim, it is expected that you may get money in the form of a settlement or a verdict. But, in most cases, it could be some time before you see that money.
The funding company knows that you need money now. So it will evaluate the value of your case, and pay you now for what your case is worth. Sometimes they pay the full value, sometimes just a portion of the value.
When your case is over, if you get any money, you will later pay back to the funding company whatever they gave you in advance. Of course, because they did advance you money, you will pay them back what they gave you plus interest.
Promises of No Risk
No lawsuit is a sure thing, so most funding companies will say that if you do not win or get a statement, you will not have to pay them back. And, you won't have to ever pay back more than what you received in the lawsuit. Most funding companies will thoroughly evaluate your case, to see if you have any real chance of winning, before offering to advance you any money.
High Interest on Borrowed Money
The problem is that in many cases, the interest charged on these loans can eat up whatever you will ultimately get from a settlement or verdict in your case later on. Some interest rates are even comparable to subprime, or payday loans. Even a small advance, with a high interest rate, can skyrocket if your case goes on for years. Because the "interest clock" is ticking, it may make you less likely to want to continue to fight your case.
Some companies may have penalties for dropping your case. If for some reason you opted not to pursue your lawsuit, you could owe these companies money.
An Unregulated Area
There are few laws that regulate the lawsuit funding industry. That means that many companies may try to take advantage of injury victims who may be desperate for funds immediately. Always talk to your injury lawyer before signing anything with these kinds of companies.
Call the Knoxville personal injury attorneys at Fox Willis Burnette, PLLC, for help and advice at every stage of your injury lawsuit.