How Does a Class Action Affect My Personal Injury Case?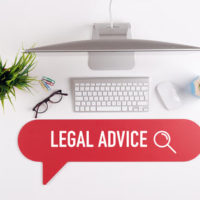 You may have, at one time or another, received a notice in the mail informing you that you are part of a proposed class action settlement. Even if you this has never happened, you have probably heard the term "class action" before. So what exactly does it mean?
A class action is a procedural mechanism used by Tennessee courts to consolidate multiple related claims. For example, let's say you were injured by a dangerous drug or medical device. You can file a personal injury lawsuit against the manufacturer. But there may be hundreds–even thousands–of other people who were similarly injured by the same product.
Rather than litigate each claim separately, a class action allows a small group of plaintiffs to represent the entire "class" of injured plaintiffs. In most class actions most of the individual plaintiffs may not know there is a pending lawsuit against the negligent defendant. If the class action is successful, the representatives must inform all eligible victims of the proposed award.
Tennessee Court Certifies Class in Mass Burial Fraud Case
Not everyone can maintain a class action. A judge must certify a proposed class after determining whether the plaintiffs' claims are sufficiently related. The judge must also decide if a class action is a "superior method" for resolving the plaintiffs' allegations.
For example, the Tennessee Court of Appeals recently upheld a Shelby County judge's decision to certify a class action with several hundred individual claims. The defendants are a funeral home and related entities accused of breach of contract. Specifically, an estimated 1,288 people were allegedly improperly buried by the defendants, "including burying multiple bodies in a single grave and crushing caskets with a backhoe in order to make room for more burials in a grave."
The trial court in Shelby County said class certification was appropriate given that there are "common questions" related to the defendants' obligations under state and federal law that "must be answered for each and every class member and class representative." Many personal injury (tort) cases, such as those involving defective drugs, are not appropriate for class certification because there are individual issues of medical causation that need to be resolved. But in this case, the Court explained, the basic issue is fairly simple: the alleged "widespread mishandling of remains," which causes "significant suffering and emotional distress" to the plaintiffs.
The defendants appealed the class certification, but the Court of Appeals said the trial judge acted well within his discretion. The appeals court agreed that a class action was appropriate "[g]iven that the alternative potentially is hundreds of separate trials with contradictory results."
Need Advice From a Tennessee Personal Injury Attorney?
If you have been injured due to someone else's negligence, you do not have to sit and wait to see if there is a class action. Indeed, a class action may not be the best vehicle for addressing your specific injuries. If you have any questions or concerns about your rights, you should speak with a Knoxville personal injury lawyer as soon as possible. Contact the offices of Fox, Farley, Willis & Burnette, Attorneys at Law, if you need legal help today.
Source:
tncourts.gov/sites/default/files/woffordakilahlouiseopn.pdf