Houston Concert Deaths Bring Attention To Crowd Safety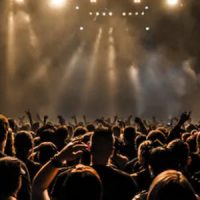 The recent tragedy in Houston surrounding the concert put on by rapper Travis Scott has now spurred a series of lawsuits. These lawsuits allege significant breakdowns in security, and illustrate just how many moving parts need to be in sync and working for heavily attended concerts to be safe for concertgoers.
Allegations of Errors and Carelessness
You may already know of the tragedy surrounding the concert in Houston, where eight people were killed—essentially trampled to death or crushed—as surging crowds rushed towards the stage. Now, as allegations are starting to come to light, it seems that there may have been missteps in the security measures taken at the concert.
For example, according to the recent lawsuit, there may have been communication failures between the medical providers inside the venue, and rescue workers stationed outside the venue, potentially delaying the emergency response to the victims.
Additionally, some Houston fire officials say that they were only provided cell phone numbers, not actual radios, to communicate with security staff inside the building.
Many people say that barricades set up in and around the crowd actually made the problems worse, acting as a trap for the people inside. There is even talk that counterfeit medicines may have been passed around between concertgoers.
Even the artists on stage are being blamed for remaining on stage and even continuing to perform while the crowd surged, and for not trying to do something to calm the surging crowd. According to some experts, had the performance stopped, the lights would have gone on, which would have had the natural effect of calming the crowd down.
However, law enforcement officials said that stopping the show at that point could have made the situation worse, by inciting rioting.
Safety Measures can Help
Even in the rowdiest of situations, there are things that venues and artists can do, to make crowd control safer and more manageable. For example, concerts with no assigned search tend to encourage unruly crowds more than assigned seating layouts would.
Venues need to make sure that they have an accurate headcount, to make sure that attendance doesn't outpace what the venue can safely handle. Many times venues have entry points, where people can sneak in, increasing attendance to unsafe amounts.
Security should be stationed throughout the crowd-even if they can't physically stop a surging crowd, often, the appearance of security will deter stage rushing. Needless to say, communication has to work—many venues forget that a lot of phones will mean overloaded cell phone signals.
And, yes, performers can help also. Encouraging violence, rowdiness, or rushing the stage can lead to catastrophe.
Were you injured on someone else's property? Call the Clinton personal injury attorneys at Fox Willis Burnette, PLLC, today to see if you have a personal injury case.
Resources:
wyff4.com/article/travis-scott-out-vegas-festival-weekend-astroworld-investigation-continues/38198777
theatlantic.com/culture/archive/2021/11/astroworld-travis-scott-crowds/620658/