Hit and Run Accident Occurs in Knoxville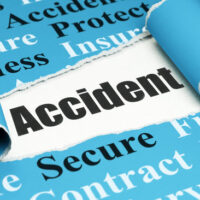 Knoxville, TN (December 24, 2020) The Tennessee Highway Patrol has requested the public's help following a deadly hit and run accident on the night of December 24th. The Tennessee Highway Patrol reports that the accident occurred on State Route 131 close to Maynardville Pike in Knox County and involved a pedestrian. Law enforcement officers were dispatched to the scene shortly before 7:20 at night. Witnesses report that the vehicle was a Ford F-150. As of December 27th, the motorist had still not yet been apprehended.
The Triple AAA Foundation reviewing the National Highway Traffic Safety Administration data found that in 2015 there were 737,1000 hit and run crashes. This means that hit and run crashes occur in the United States every 43 seconds. If you are involved in a hit and run crash, you should avoid following the fleeing driver. Instead, you should promptly call 911. You should write down as much information as you can about the responsible driver as soon as possible. You should also make sure to ask witnesses if they can provide you with any additional information about how the crash occurred. Many times what appear to be trivial details can prove critical in locating a drive who fled the scene of an accident.
Contact a Knowledgeable Tennessee Accident Attorney                 
It's easy to end up feeling powerless as the victim of a hit and run crash, but an experienced attorney can help you review options to locate and hold the responsible party accountable. Do not hesitate to contact Fox, Farley, Willis & Burnette today to schedule a free case evaluation.
Note: This post was written based on available resources, news stories, and online reports about this incident. As is often the case with fast breaking news, there is always the risk that some details are still being shared and uncovered. Please contact us if you notice any information that should be changed or added. Thanks!