Highway Patrol Responds to Interstate 40 Accident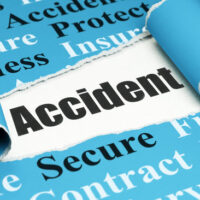 Cumberland County, TN (January 30, 2021) The Tennessee Highway Patrol reports that several crashes occurred on the evening of January 30th in Cumberland County. One crash involved the driver of a Freightliner tractor-trailer and the driver of a Dodge Ram who were traveling west on Interstate at the 333 mile marker. Around this point, the Freightliner driver lost control of his vehicle and collided with the Dodge Ram. The tractor-trailer then jackknifed and the pickup truck collided with a rock embankment. Fortunately, neither driver was hurt in the accident. The Freightliner driver, however, was later charged with failure to exercise due care. The Ram's driver was charged with driving on an expired registration.
The National Highway Traffic Safety Administration reports that speed limits of 55 miles per hour and greater as well as poor weather and curved roads substantially increase the odds that a large truck will end up in a jackknife. Jackknife accidents occur when the cab and trailer head in different directions. In some situations, this means that the truck overturns completely. 
Let an Experienced Accident Attorney Fight for You                 
One of the best things that you can do if you or a loved one is impacted by a Tennessee car crash is to promptly obtain the assistance of an experienced injury lawyer. Do not hesitate to schedule a free case evaluation with an attorney at Fox, Farley, Willis & Burnette today and during this time a lawyer can review your available options to pursue compensation. Let us fight for the results you deserve.
Note: This post was written based on available resources, news stories, and online reports about this incident. As is often the case with fast breaking news, there is always the risk that some details are still being shared and uncovered. Please contact us if you notice any information that should be changed or added. Thanks!