Highway 385 Closed Following Tractor Trailer Accident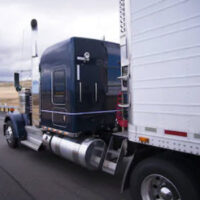 Memphis, TN (March 18, 2020) – All of Highway 385's westbound lanes were closed after an accident that occurred this morning. As a result of the collision, traffic needed to be diverted. According to the Tennessee Department of Transportation, the accident involved an overturned tractor trailer. 
Common Causes of Tennessee Tractor Trailer Accidents 
Tractor trailer accidents in Tennessee occur for various reasons, including distracted driving, driver error, faulty equipment, inadequately trained drivers, intoxicated drivers, improperly weighted loads, speeding, aggressive driving, and driver fatigue. While the exact cause of this accident remains uncertain, special note should be taken of truck driver fatigue.
To avoid the substantial risk of ending up in a fatigue based accident, drivers should follow some helpful steps. To avoid fatigue, some drivers rely on fatigue warning devices that monitor a driver's eye closure rate. Drivers should also make sure to receive an adequate amount of sleep, maintain a healthy diet, and avoid medications that might make them drowsy. It is also critical that truck drivers avoid relying on "tricks" that they believe will keep them asleep like turning on the radio, drinking coffee, and smoking. 
Speak with an Experienced Truck Accident Attorney 
If you are injured in a truck accident, a dedicated truck accident lawyer can help fight for the results you deserve. Contact Fox, Farley, Willis & Burnette today to schedule a free case evaluation.
Note: This post was written based on available resources, news stories, and online reports about this incident. As is often the case with fast breaking news, there is always the risk that some details are still being shared and uncovered. Please contact us if you notice any information that should be changed or added. Thanks!