Highway 111 Crash Results In Injuries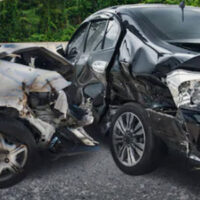 Cookeville, TN (October 26, 2020) The Cookeville Police Department, the Tennessee Highway Patrol, and Putnam County emergency responded to the scene of an accident, which resulted in injuries, on the northbound side of Highway 111 on October 26th. Additional details about the accident including what caused the collision are still pending. Motorists who are traveling through the area are advised to use caution and to proceed slowly.
The ValuePenguin site reports that there are 2.7 million miles of road in the United States, which is enough to go around the Earth 107.2 times. The site has compiled a list of the 50 most dangerous highways in America. Whether you are traveling on Highway 111 or another dangerous highway in Tennessee, there are fortunately some precautions that you can follow to stay safe. First, when merging you should make sure to do so at a proper speed, which will enable you to safely enter the flow of traffic. Second, you should remember that the left lane on highways is for passing while the right lane is for entering and exiting the traffic flow. Third, you should avoid unnecessary lane changes and also make sure to always use your signal before changing lanes.
Contact a Compassionate Tennessee Car Accident Lawyer
When Tennessee car crashes occur, victims are often left uncertain about how to proceed to obtain the compensation they deserve. One of the best steps that you can take to make sure you obtain the results you deserve is to obtain the services of a skilled attorney. Contact Fox, Farley, Willis & Burnette today for assistance.
Note: This post was written based on available resources, news stories, and online reports about this incident. As is often the case with fast breaking news, there is always the risk that some details are still being shared and uncovered. Please contact us if you notice any information that should be changed or added. Thanks!