High Speed Chase in Bledsoe Leaves Driver Injured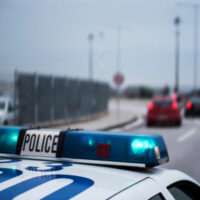 Bledsoe County, TN (August 31, 2020) A high speed chase involving a driver in a reported stolen vehicle ended the night of August 31st in Bledsoe County. As a result of the pursuit, the driver now faces charges. Initial reports state the pursuit began on the U.S. 127 Bypass in Pikeville and went towards the Nine Mile Community, back on the highway, and stopped at Lee Station. The suspect was taken to the hospital for injuries sustained. Charges are also currently pending against the driver. Two law enforcement vehicles experienced damage in the injuries, while no law enforcement officers reported injuries. It remains uncertain whether anyone else incurred injuries or property damage as a result of the accident.
USA Today found in 2015 that more than 5,000 bystanders and passengers were killed as the result of police car chases since 1979 and that tens of thousands of people were injured due to high-speed pursuits.
Navigating Chase Liability
In many situations, the driver escaping the police chase has a duty of care to other motorists on the road. Breaching this duty of care can create a compensation claim in court. As a result, if you are injured or incurred property damage as a result of a high speed chase, it might be possible to pursue compensation from the negligent or reckless driver.
Contact an Experienced Tennessee Car Accident Attorney
When high-speed chases occur, they can result in substantial property damage as well as serious injuries and fatalities. A skilled car crash attorney can help you hold the responsible parties accountable. Contact Fox, Farley, Willis & Burnette today for assistance.
Note: This post was written based on available resources, news stories, and online reports about this incident. As is often the case with fast breaking news, there is always the risk that some details are still being shared and uncovered. Please contact us if you notice any information that should be changed or added. Thanks!