Head-on Collision Occurs in Cumberland County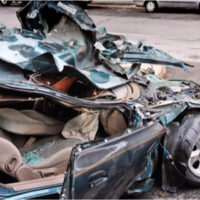 Cumberland County, TN (September 15, 2020) The Tennessee Highway Patrol as well as emergency workers responded on the evening of September 15th to a head-on collision between vehicles on Highway 217 south of Cumberland County. Initial reports claim that the accident led to multiple injuries. Helicopters landed close to the crash site to transport at least two individuals to nearby trauma centers. A more detailed accident report including details about how the accident occurred and the names of the people involved is still pending.
The Tennessee Department of Safety and Homeland Security has found that so far in 2020 there were 523 car accidents in Cumberland County. Eight of these accidents resulted in fatalities, 134 accidents resulted in physical injuries, and 381 accidents resulted in property damage.
Tips If You're About to End Up in a Head-On Collision
Some of the helpful tips to remember if you're about to end up in a head-on collision with another vehicle include:
If your vehicle needs to swerve, understand that swerving to the right is often the best idea. If you swerve to the right, you will likely enter the road's shoulder rather than swerving left which can leave you in the path of oncoming traffic.
Realize that rear-end collisions are much less dangerous than when the front of vehicles collide. If you can brake to avoid a collision, it is a good idea to do so.
Do not enter the lane from which the other vehicle came. If you end up in this path, you can get struck by a driver who is attempting to swerve back into his or her lane.
Speak with an Experienced Tennessee Car Crash Lawyer
Tennessee car crashes occur in a few brief moments but often leave the lives of the people involved forever changed. If you or a loved one has been involved in a Tennessee car crash, one of the best steps that you can take is to promptly retain the assistance of a skilled attorney. Contact Fox, Farley, Willis & Burnette today to schedule a free case evaluation.
Note: This post was written based on available resources, news stories, and online reports about this incident. As is often the case with fast breaking news, there is always the risk that some details are still being shared and uncovered. Please contact us if you notice any information that should be changed or added. Thanks!