Head-On Collision Occurs in Cleveland County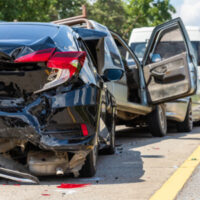 Cleveland County, TN (January 18, 2021) A woman from Cleveland County died in a head-on collision that occurred on the morning of January 18th after a truck driver entered an adjacent lane as the driver was attempting to avoid rear-ending another vehicle.
The National Highway Traffic Safety Administration has found that head-on crashes are more common in rural areas and represent approximately 13 percent of all rural fatal crashes. Some of the most common reasons why head-on collisions occur include distracted driving, driving while fatigued, failure to adjust behavior as a result of adverse weather conditions, using inadequate driving strategies when passing a vehicle, operating a vehicle while under the influence of alcohol or drugs, and ignoring traffic signals. While head-on collisions can result in injuries to any part of a person's body, some of the most common injuries associated with these accidents include broken bones, contusions, concussions, bruises and cuts, internal organ damage, and head injuries. One of the best things that motorists can do to avoid head-on collisions is to limit the number of situations where a vehicle is likely to end up in a collision with other cars on the road. 
Do Not Hesitate to Contact a Compassionate Tennessee Car Crash Lawyer                 
In a few moments, Tennessee car crashes can leave victims facing complications that last the rest of their lives. One of the best things that you can do in such a situation is to promptly obtain the assistance of an experienced attorney. Contact Fox, Farley, Willis & Burnette today to schedule a free case evaluation.
Note: This post was written based on available resources, news stories, and online reports about this incident. As is often the case with fast breaking news, there is always the risk that some details are still being shared and uncovered. Please contact us if you notice any information that should be changed or added. Thanks!