Greenville Driver Injured in Two Vehicle Crash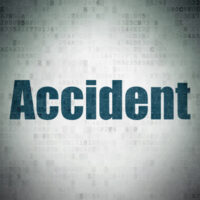 Greenville, TN (October 16, 2020) One person was injured in a two vehicle crash that occurred on the morning of October 16th on outbound East Andrew Jackson Highway close to College Hills Drive. The accident occurred when the driver of a Jeep Wrangler crashed into the rear of a tractor-trailer. The Jeep's driver incurred minor injuries and was transported to Johnson City Medical Center for treatment. Further details about the Jeep accident are not yet known. Fortunately, the tractor-trailer's driver was not injured in the collision. Both drivers were wearing seatbelts at the time of the accidents, and neither driver was charged with anything after the collision. The accident slowed down traffic along US 11E.
A 2015 Washington Post article analyzed a statistic by the National Transportation Safety Board, which found that each year there are approximately 1.7 million rear-end collisions in the United States. These accidents result in 1,700 deaths and injuries for another 500,000. When smaller vehicles collide with trucks, analysts have discovered that fatalities are a common occurrence. One reason these accidents are often deadly is that the upper part of the smaller vehicle's cabin is frequently crushed on collision with the back of a large truck. 
Retain the Services of an Experienced Accident Attorney                 
Many people find themselves uncertain about how to proceed after Tennessee car crashes. One of the best steps that you can take is to speak with a knowledgeable car crash attorney. Speak with Fox, Farley, Willis & Burnette. During an initial case evaluation, we can review your available options to pursue compensation.
Note: This post was written based on available resources, news stories, and online reports about this incident. As is often the case with fast breaking news, there is always the risk that some details are still being shared and uncovered. Please contact us if you notice any information that should be changed or added. Thanks!