Government Asserts Confusing and Insulting Defenses in Camp Lejeune Cases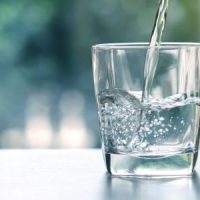 It has been well documented that Camp Lejeune cases have been very slow to settle. Despite the law being passed over a year ago that gave new life to service members and employees who were sickened by toxic water at Camp Lejeune anytime between 1953-1987, the government has generally sat on many claims, doing nothing, all while sick and injured victims sit deteriorate, wait and sometimes, tragically, pass away.
Defenses Make No Sense
We knew that the government was not settling claims. But now that those claims have become lawsuits, the government has been forced to assert defenses to Camp Lejeune claims. And many victims are finding that the affirmative defenses asserted by the government are not just frivolous, but are also insulting.
What are Affirmative Defenses?
When a lawsuit is filed, an injured victim makes assertions of facts—the facts that support the victim's request for compensation for injuries.
In response, a Defendant can assert defenses. In the beginning of the case, because there is little evidence that has been uncovered yet, the defenses are more like assertions; the Defendant is saying what the Defendant anticipates his defenses will be, when and if the case goes to trial.
Insulting Defenses by the Government
The government has asserted a number of defenses to Camp Lejeune lawsuits, but one in particular has angered many victims.
The government has asserted as one of its affirmative defenses, that victims intoxicated and sickened by Camp Lejeune water while working or stationed at the Camp, have "assumed the risk" of their own injuries.
While assumption of risk is a valid defense in some kinds of cases, it is hard to imagine how it would be in a Camp Lejeune water case. Assumption of risk assumes a voluntary-ness, that is, that someone sees and appreciates risk, and knowing the risk, opts to continue a behavior nonetheless.
Many former service members are shocked, asking how on earth they ever could have voluntarily assumed the risk of being intoxicated by a poison in the water they never could have known about, and which the government, at the time it was happening, says it didn't know about either.
Some of the people sickened were actually babies, sickened by being given poisoned water or formula by their parents, who never knew that the water in Camp Lejeune hospitals was poisoning their children.
Why Such Defenses?
Why would the government make such a baseless claim, blaming victims for voluntarily exposing themselves to toxins nobody could have known about at the time it was happening? The answer likely lies simply in delay. The more affirmative defenses the government puts forth, the longer the cases go, and we all know by now that the government is dragging its heels settling Camp Lejeune water cases.
If you worked or were stationed at Camp Lejeune from 1953-1987, and feel you may have been made ill by water exposure at the Camp, it's not too late–the government has provided you time to get compensation for your illness or disease. Call the Tennessee Camp Lejeune Justice Act lawyers at Fox Farley Willis & Burnette, PLLC, for a free consultation in your case.
Sources:
jdsupra.com/legalnews/the-government-isn-t-moving-quickly-to-8592562/
cbsnews.com/news/camp-lejeune-marine-vets-families-wait-promised-settlements-possible-toxic-water-exposure/