Fuel Leak Results in Interstate 75 Backup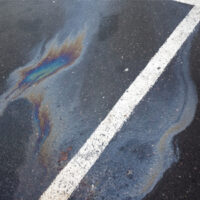 Knoxville, TN (November 2, 2020) Motorists in Knoxville experienced heavy traffic on Interstate 75 on November 2nd at the Merchant Drive exit. Officials reported that the disabled truck experienced a fuel leak at the location, which resulted in a crash and caused traffic to back up. Law enforcement took several hours to clear the wreckage.
The Federal Motor Carrier Safety Administration reports that there were 499,000 police-reported large truck crashes in 2018, which included 4,415 crashes involving fatalities and 107,000 accidents involving injuries. Gas leaks from defective fuel tanks often result in serious accidents and are the most common cause of vehicle fires.
Defective and poorly-routed fuel lines can also rupture during accidents and quickly result in blazing fires. Another common type of defect known to result in vehicle fires are electrical system failures. Today's vehicles are equipped with a lot of wiring. Today's vehicles are equipped with a lot of wiring that can become damaged during a collision. Severe collisions can sever cables and wires resulting in sparks that lead to fires. Some of the other common causes of vehicle fires include hybrid and electric vehicle batteries that fail to operate properly, improperly maintained vehicles, and overheating engines.
Schedule a Free Case Evaluation with an Experienced Knoxville Car Crash Lawyer
The victims of Tennessee car crashes often find themselves facing countless complications. One of the best steps to take in such a situation is to speak with an experienced attorney. Contact Fox, Farley, Willis & Burnette today for assistance.
Note: This post was written based on available resources, news stories, and online reports about this incident. As is often the case with fast breaking news, there is always the risk that some details are still being shared and uncovered. Please contact us if you notice any information that should be changed or added. Thanks!