FTC Cites Tennessee Used Car Dealer for Failing to Mention Recalls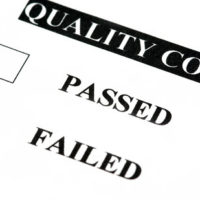 Many car accidents are the result of dangerous or defective vehicles that have problems even the owners are not aware of. For example, a used car may seem safe because it does not have a history of prior accidents, but there may be a recall in effect to correct a known design or manufacturing defect. The used car seller may not disclose such recalls, even if it has knowledge of them and otherwise claims the vehicle is safe.
GM, Takata Recalls Affected Millions of Used Cars
The U.S. Federal Trade Commission recently announced settlements with three major used car dealers over just such a failure to disclose recalls on their vehicles. The settlers include CarMax, Inc., the nation's largest used car retailer, which operates eight locations in Tennessee. According to an FTC administrative complaint filed with the proposed settlement, CarMax's advertising touts its "125+ Point Inspection" of all its used vehicles. CarMax repeatedly emphasizes the rigorous nature of its vehicle safety testing, claiming "[i]t takes 12 hours, on average, to recondition a CarMax car to our high standards," and that all inspections "ensure that the car does not have floor or frame damage."
What CarMax neglected to tell consumers, according to the FTC, was that it "has regularly advertised vehicles subject to open recalls for safety issues on its website." Specifically, the FTC said up through the end of 2014, CarMax advertised for sale a number of a defective General Motors vehicles "with open recalls for safety issues for a key ignition switch defect, which can affect engine power, power steering, braking, and airbag deployment, thereby increasing the risk of a crash and occupant injury." Additionally, the FTC said CarMax advertised other used vehicles with recalled Takata airbags that were prone to "rupturing" and that posed a risk of metal shrapnel damage to occupants. The FTC said CarMax provided no "clear and conspicuous disclosure[s]" of these recalls or the safety defects in these vehicles.
The FTC's settlements with CarMax and two other used car sellers, located in New York and Georgia, prohibit the companies from misrepresenting the recall status of their vehicles in the future. The sellers must include "prominent" disclosures in the future regarding any active recalls. The FTC's orders are subject to a public comment period, and are expected to be made final in early 2017.
Speak With a Knoxville Personal Injury Lawyer
The FTC's interests here primarily relate to deceptive advertising, and none of the complaints described above alleged any specific personal injury to a consumer. As the Commission noted in its statement regarding the used car orders, "other laws, including state product safety, tort, and other consumer protection laws, provide important safeguards to consumers affected by defective cars." This means the FTC's actions do not affect any rights a consumer may have under Tennessee product liability law for selling a used car with known defects.
If you have been injured due to a dangerous or defective motor vehicle, it is important to seek prompt legal assistance from a qualified Tennessee product liability attorney. Contact the offices of Fox, Farley, Willis & Burnette, Attorneys at Law, in Knoxville or Clinton to schedule a consultation today.
Source:
ftc.gov/news-events/press-releases/2016/12/carmax-two-other-dealers-settle-ftc-charges-they-touted