Florida Woman Charged with Driving Under the Influence Following Crash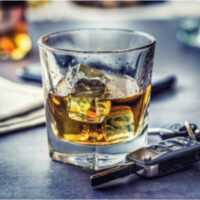 Greeneville, TN (December 2, 2020) A driver was charged on the afternoon of December 2nd by Greeneville law enforcement with driving under the influence as well as violation of the implied consent law after a crash occurred on North Main Street at West Andrew Johnson Highway. The motorist was also charged with having no proof of vehicle insurance as well as failure to exercise due care.
Law enforcement responded to the accident and spoke with the motorist, who struck the side of a sport utility vehicle. The other drive then found the motorist slumped over in the front seat with an open pill bottle in her hand.
Law enforcement found the motorist conscious and alert by the time they arrived on the scene. The motorist, however, was swaying, had a difficult time following instructions, and showed multiple indicators of impairment during field sobriety tests. While the motorist was taken to Greeneville Community Hospital, she later refused treatment. A search of the woman's car also revealed two oxycodone pills on the driver's seat and other prescriptions in her name.
The Centers for Disease Control and Prevention report that in 2016, more than 1 million drivers were arrested for driving under the influence of alcohol or drugs. While alcohol is involved in many accidents, drugs other than alcohol are involved in approximately 16% of motor vehicle crashes.
Pursue The Results You Deserve With a Dedicated Injury Lawyer
If you or a loved one is in an accident involving an intoxicated driver, you can suddenly find yourself facing various hardships. Even if the other party was intoxicated at the time of the crash, it can still be difficult to pursue the results you deserve. Do not hesitate to contact Fox, Farley, Willis & Burnette today to schedule a free case evaluation.
Note: This post was written based on available resources, news stories, and online reports about this incident. As is often the case with fast breaking news, there is always the risk that some details are still being shared and uncovered. Please contact us if you notice any information that should be changed or added. Thanks!