Federal Panel Consolidates Zantac Lawsuits in Florida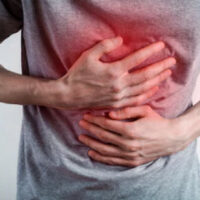 The number of Zantac lawsuits continues to rise as patients learn more about the potentially deadly side effects of this common heartburn medication. Last year, a pharmacy discovered that Zantac–also known as Ranitidine–contains dangerous levels of a molecule called Nitrosodimethylamine (NDMA), which is a known cancer-causing agent in humans. More to the point, the evidence suggests that Zantac, as designed, actually breaks down in the human body to create NDMA.
Miami Judge Will Handle Potentially Hundreds of Lawsuits
Several dozen individual lawsuits have been filed in federal and state courts around the country against the manufacturers of Zantac. On February 6, 2020, a panel of federal judges agreed to consolidate many of these cases into a multidistrict litigation (MDL) proceeding. Here is a brief explanation of what that means.
You have probably heard the term "class action" before. This refers to a lawsuit where several hundred–or several thousand–individual plaintiffs with common injuries pursue a single lawsuit against the same defendant or defendants. One or more plaintiffs are appointed by the court to "represent" the class and make key decisions regarding the litigation, such as whether or not to settle.
An MDL is quite different. In multidistrict litigation, individual plaintiffs pursue their own lawsuits, even when they involve common factual or legal questions. The MDL's purpose is to help consolidate the administration of all of these lawsuits by moving them all to a single court. This allows the same judge to oversee matters like pre-trial discovery.
A group of federal judges, the Judicial Panel of Multidistrict Litigation (JPML), decides when and how to consolidate lawsuits into an MDL proceeding. In its February 6 order, the JPML granted a motion brought by plaintiffs in five separate Zantac lawsuits to consolidate a total of 15 lawsuits pending before 9 different courts. And these lawsuits are just the tip of the iceberg: At the time of the Court's order, there were at least 126 additional Zantac cases that may be brought into the MDL proceeding.
The JPML decided to consolidate the MDL before U.S. District Judge Robin L. Rosenberg, who is based in Miami, Florida. The Zantac defendants opposed Florida as the venue for consolidation, favoring New Jersey or New York instead. Indeed, even the plaintiffs initially favored New Jersey.
But the JMPL determined the Southern District of Florida (Miami) was a "relatively convenient and accessible forum, with the resources and the capacity to efficiently handle what could be a large litigation." The Panel added that Judge Rosenberg had "not yet had the opportunity to preside over an MDL," but they were "confident that [she] will steer this litigation on an efficient and prudent course."
Contact a Tennessee Zantac Injury Attorney Today
If you have your own potential legal claims related to the use of Zantac, the time to act is now. The qualified Tennessee Zantac injury lawyers at Fox, Farley, Willis & Burnette, can review your case and advise you on what steps to take next. Contact us today to schedule a free consultation.
Source:
scholar.google.com/scholar_case?case=14504886165092025664