Federal Court Returns Essure Lawsuit to State Court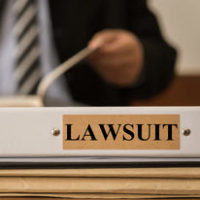 Every state, including Tennessee has its own laws governing product liability. Yet when it comes to lawsuits involving dangerous or defective drugs, such as Bayer's permanent sterilization device Essure, manufacturers often try to have the cases heard in federal court, as they believe that provides a more favorable forum.
"Preemption" Defense Does Not Justify Taking Case Out of State Court
On March 14, 2019, the U.S. Fourth Circuit Court of Appeals in Richmond, Virginia, rejected just such an attempt by Bayer. In this case, Burrell v. Bayer Corporation, the plaintiff is a woman who received an Essure device in 2013. However, within a few months testing revealed the drive "was causing only a partial blockage of her left fallopian tube, and thus failing to provide contraceptive protection," according to the Fourth Circuit's opinion.
In 2015, Burrell became pregnant and went into premature labor. The child was ultimately delivered stillborn at somewhere between 24 and 27 weeks of gestation. Doctors determined the plaintiff suffered from a "placental abruption," i.e., the premature separation of the placenta from the uterus. Doctors further confirmed the failure of the Essure device, and proceeded to remove it by performing a total hysterectomy on the plaintiff.
The plaintiff and her husband subsequently sued Bayer in North Carolina state court, alleging multiple violations of North Carolina product liability law. Bayer then removed (transferred) the case to federal court, alleging the plaintiff's claims actually "arose" under federal law. More precisely, Bayer argued the plaintiffs' lawsuit effectively accused the company of violating FDA regulations in the manufacturing and distribution of Essure. Therefore the case should be heard in federal court.
Although the trial court agreed with Bayer's reading of the law, the Fourth Circuit did not. First, the appeals court noted that "a substantial majority of district courts to consider the issue have held that state-law tort and products liability claims regarding medical devices regulated by the FDA–including Bayer's Essure–do not give rise to federal question jurisdiction." The Fourth Circuit said it agreed with these courts.
Put another way, the plaintiffs' allegations that Bayer violated North Carolina product liability laws do not, in and of itself, require the plaintiffs to prove any violation of FDA regulations or federal law. Bayer may argue at trial that its compliance with FDA regulations "preempts" any state law regarding the adequacy of its warning labels; but the availability of such a preemption defense does not mean the case itself must be heard in federal court.
Speak with a Tennessee Essure Lawyer Today
Many people may not fully appreciate the difference between trying a product liability case in state versus federal court. But one way to look at this is that plaintiffs should have the right to decide the appropriate forum to present their case, and large pharmaceutical companies should not be allowed to override those decisions except where clearly authorized by law.
If you have received an Essure device and suffered a serious injury as a result, an experienced Knoxville Essure lawsuit lawyer can help you review your legal options. Contact Fox, Farley, Willis & Burnette, Attorneys at Law, to schedule a free consultation with a member of our Essure legal team today.
Source:
scholar.google.com/scholar_case?case=17431722612950729572